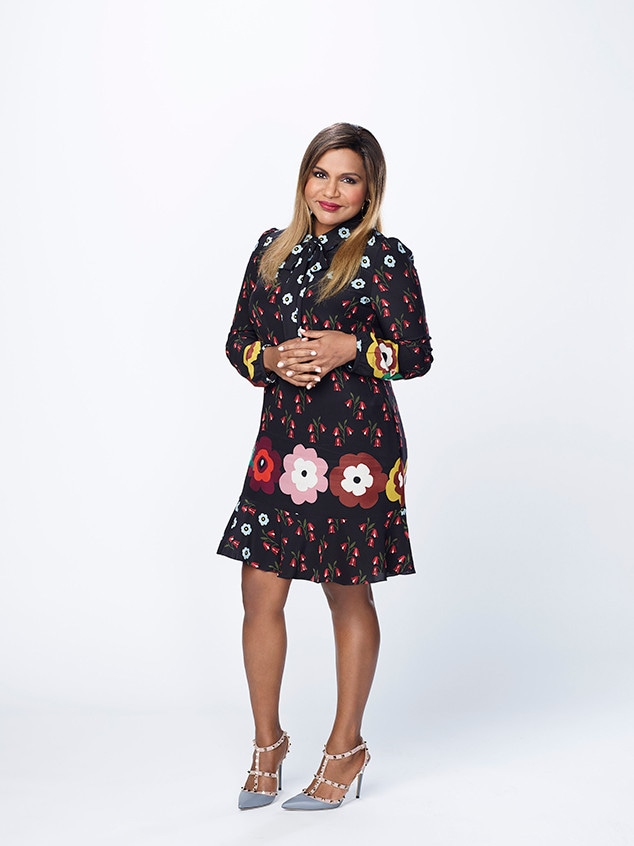 THE MINDY PROJECT -- Season: 5 -- Pictured: Mindy Kaling as Mindy -- (Photo by: Chris Haston/Universal Television)
Mindy Kaling is an admitted oversharer.
But, after E! News exclusively revealed last month that the 38-year-old actress is pregnant with her first child, Kaling has been uncharacteristically quiet. But, in a sneak peek from NBC's Sunday Today With Willie Geist, the mom-to-be opens up for the first time about being "really excited" for parenthood. "It's so unknown to me. I have a lot of control over a lot of aspects of my life, and this is one where I'm like, 'OK, it's out of my hands,' which is kind of a fun feeling."
Kaling, who has not publicly revealed her baby's paternity, is looking forward to commiserating with other moms after she gives birth. "As you know, it's so easy to criticize parenting until you're a parent, so one of the nice things about becoming a parent is that I'll be able to openly criticize other parenting, because I'll have a child," she jokes. And Kaling hopes to be just like her OB/GYN mother, who died from pancreatic cancer in 2012. "My mom was incredibly fierce and so devoted to us, just loved us and really wanted us to be happy no matter what we did. My career choice was not something that she was familiar with and she was just so supportive of that," she says. "If I could give that to my child, just that open-mindedness, I'd be so happy."
Willie Geist's extended interview with Kaling will air Sept. 10 on NBC; he interviewed the actress on the set of The Mindy Project, as the show's final season will debut Sept. 12 on Hulu.
A source initially told E! News that Kaling's pregnancy came as an "unexpected surprise," but the news shouldn't have come as a surprise to her longtime fans. As the Emmy-winning TV writer told Yahoo! Style, "I think I've decided that unlike everything else in my life, I'm going to be fast and loose about kids. I'm going to not actively plan, but if it happens, it would happen."
Kaling broke the news to A Wrinkle in Time's Ava DuVernay, Oprah Winfrey and Reese Witherspoon while on the press line at Disney's D23 Expo in Anaheim, Calif., late last month. "That's when she told me. My mouth dropped," Winfrey told People. "'What did you just say?' She said, 'Oh, Oprah, I don't think you know. I'm five months pregnant.' And I said, 'WHAAT?!'" Winfrey said "none" of the cast or crew had any idea before then, adding, "I'm excited for her."
(E! and NBC are both members of the NBCUniversal family.)