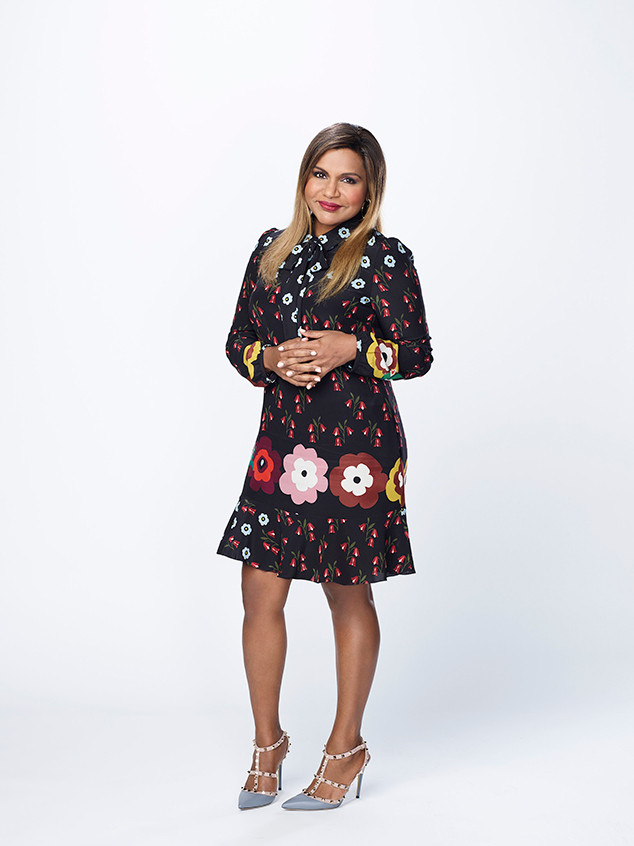 THE MINDY PROJECT -- Season: 5 -- Pictured: Mindy Kaling as Mindy -- (Photo by: Chris Haston/Universal Television)
Mindy Kaling is an admitted oversharer.
But, after E! News exclusively revealed last month that the 38-year-old actress is pregnant with her first child, Kaling has been uncharacteristically quiet. But, in a sneak peek from NBC's Sunday Today With Willie Geist, the mom-to-be opens up for the first time about being "really excited" for parenthood. "It's so unknown to me. I have a lot of control over a lot of aspects of my life, and this is one where I'm like, 'OK, it's out of my hands,' which is kind of a fun feeling."
Kaling, who has not publicly revealed her baby's paternity, is looking forward to commiserating with other moms after she gives birth. "As you know, it's so easy to criticize parenting until you're a parent, so one of the nice things about becoming a parent is that I'll be able to openly criticize other parenting, because I'll have a child," she jokes. And Kaling hopes to be just like her OB/GYN mother, who died from pancreatic cancer in 2012. "My mom was incredibly fierce and so devoted to us, just loved us and really wanted us to be happy no matter what we did. My career choice was not something that she was familiar with and she was just so supportive of that," she says. "If I could give that to my child, just that open-mindedness, I'd be so happy."