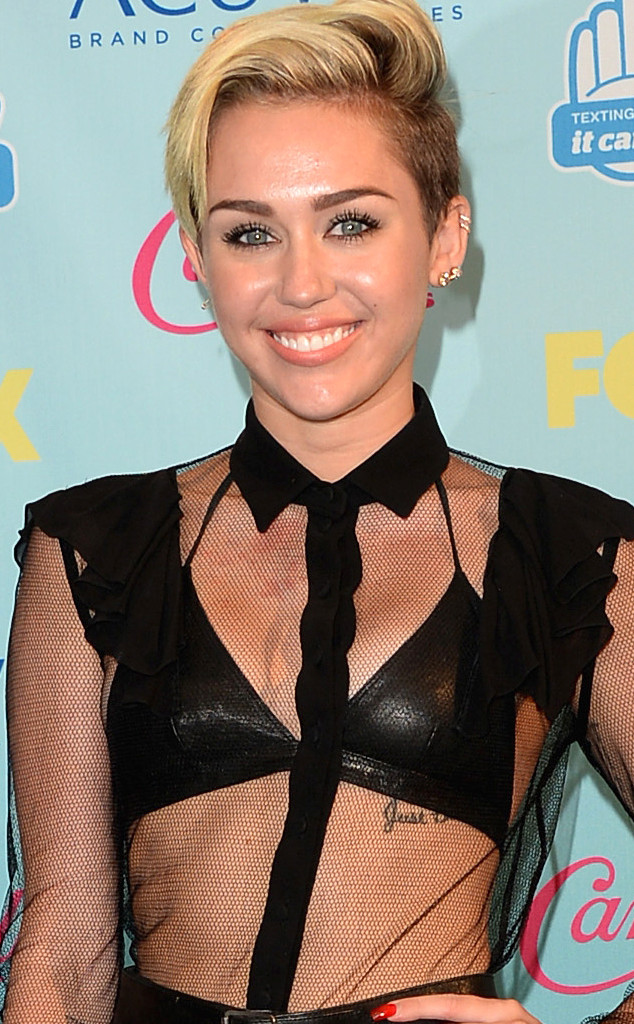 Jason Merritt/Getty Images
Miley Cyrus was a no-show at the 2017 Teen Choice Awards in L.A Sunday.
The 24-year-old pop star had been confirmed to appear onstage to accept the show's highest honor, the Ultimate Choice Award, for her involvement in the annual event for over a decade. Cyrus was also nominated in four categories: Choice Female Artist, Choice Song: Female Artist ("Malibu"), Choice Summer Female Artist, Choice Summer Song ("Malibu") and Choice Summer Female Artist. But the singer, who has a remarkable 18 wins under her belt, lost all four awards.
Cyrus' absence was felt throughout UCLA's Galen Center.
"I know," presenter Victoria Justice told the audience. "It's a bummer."
(Winners included Ariana Grande, Beauty and the Beast, Ed Sheeran, Fifth Harmony, Finding Dory, Guardians of the Galaxy Vol. 2, Riverdale, The Vampire Diaries and Wonder Woman.)
So, why did Cyrus cancel at the last minute?