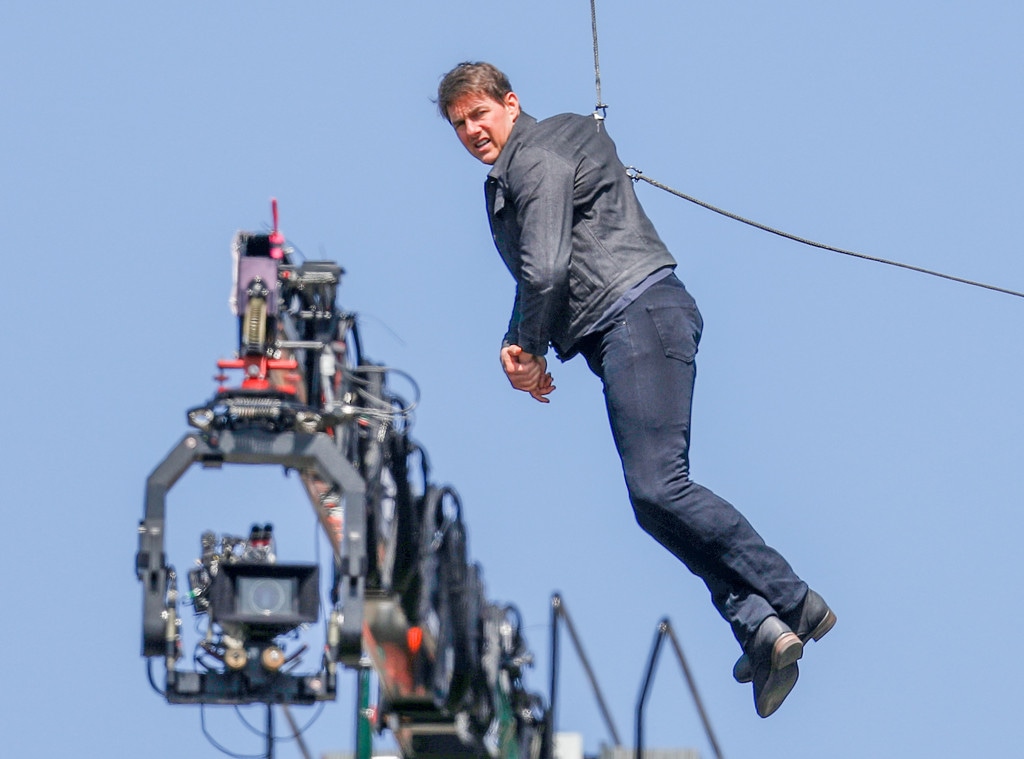 MEGA
Tom Cruise appeared to suffer an injury on the set of Mission: Impossible 6 in London Sunday after slamming into a building as part of a stunt.
The 55-year-old actor, who has for years performed his own stunts for the spy film franchise, had tried to run and jump from a platform onto another structure while wearing a safety wire. He appeared to leap too soon and hit the building, as seen in a video posted on TMZ.
He is then seen pulling himself up and limping over to crew members filming a few feet away. Crew members on the other side them help hoist and maneuver him back to the platform, where he is escorted away.
The extent of Cruise's injury is unknown. His rep had no immediate comment. 
Cruise has been injured on a movie set before.
While filming the 2003 movie The Last Samurai, a mechanical horse used in a fight sequence between him and co-star Hiroyuki Sanada malfunctioned. The horse hit Cruise as he approached the actor, whose sword then swung close dangerously to Cruise's neck.
"I just managed to stop my sword an inch from his neck," Sanada told IGN. "It was so hard. [I was] drenched in sweat! My God! But Tom never blinked.
In the iconic 1986 film Top Gun, Cruise's character Maverick cradles his friend and fellow fighter pilot's body in the ocean after parachuting. While filming the scene, Cruise's parachute began to fill with water.
Co-star Barry Tubb, who played Wolfman, told the New York Post a stunt frogman noticed and "jumped in and cut Cruise loose right before he sank."
"Cruise came as close to dying as anybody on a set I've ever seen," Tubb said. "They would have never found him.; He would have been at the bottom of the ocean."