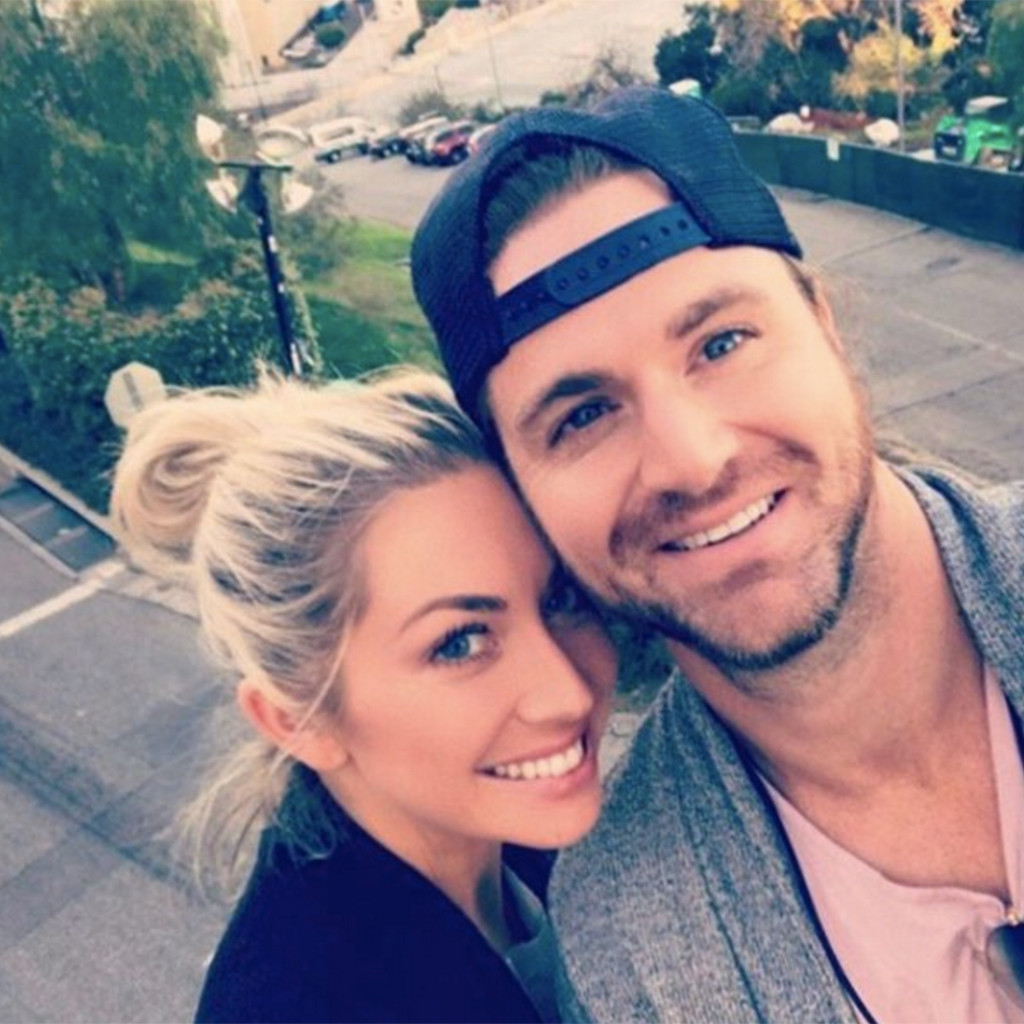 Instagram
That's not a good way to spend an anniversary!
One day after taking to her Instagram to post a heartfelt four-year anniversary tribute to her boyfriend Patrick Meagher, Vanderpump Rules' Stassi Schroeder hopped back on social media (both Twitter and Insta) to share some not-so-good news about the on-again, off-again duo—namely that they were dunzo.
Earlier today, the Bravo star revealed that she'd been dumped by her boyfriend yesterday (ah...hem their anniversary), and to make matters worse, she'd even planned a special anniversary vacay to Mexico for the now-defunct twosome.
The reality star tweeted, "Broken up with on our anniversary after I planned a trip for us to Mexico. Call me Carrie Bradshaw. @rachaelnobrien you're coming w me now."
The casted-off castmate also tweeted a photo from Sex and the City: The Movie, depicting the decked-out Carrie Bradshaw attacking "Big" outside of their not-happening wedding after he told her he couldn't go through with it.
Along with the telling image, Stassi wrote, "Currently.... @rachaelnobrien, will you accompany me to Mexico, close the shades & feed me oatmeal on the trip I planned."
For those of you non-SATC fans (and perish the thought!): in the film, Carrie brings her crew of ladies (instead of the bailed-on-her Big) to Mexico on what would have been the couple's honeymoon. The gals laugh, one of them poops her pants, hearts mend a bit and a lot of puns happen. A good time is had by some.
On Friday, the blonde posted a photo of the pair, with the caption, "I met this gangster 4 years ago. And we've been together consistently without one disagreement ever…" 
Her lighthearted tone, which was clearly tongue-in-cheek because the pair have actually split before, changed rather quickly to a not-so happy tune as she soon began posting the breakup news.
Previously, Stassi had said sayonara to Vanderpump Rules at the end of season three to move across the country to be on the same coast as her NYC-based boyfriend.
Midway through season four Stassi came back to the series since she'd split with her New Yorker, but the two were back on by May of 2017 when Stassi posted about the reconciliation on social media.
But it seems like that make-up time was short-lived...
Have fun in Mexico, ladies!