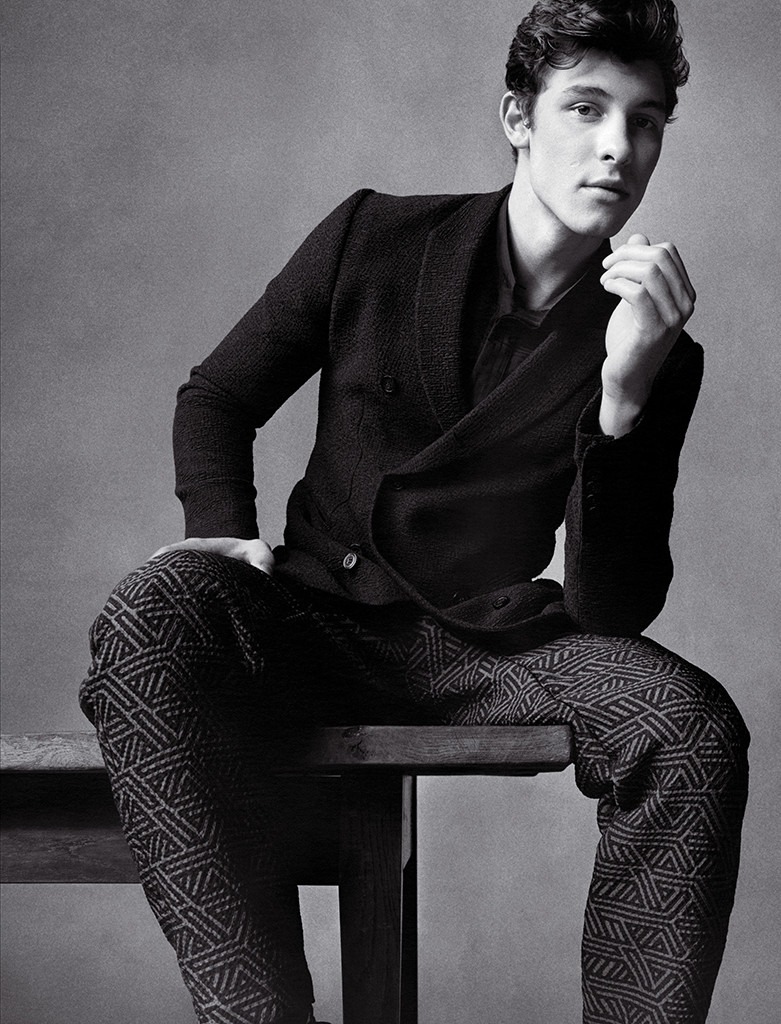 Scott Trindle
Shawn Mendes learned from the best. 
The "Treat You Better" singer got his first taste of life in the spotlight when he opened for Taylor Swift on her 1989 World Tour in 2015. Now two years later, the 19-year-old artist is one of the most dynamic acts in pop music with a fan base that rivals even the biggest performers'. 
He opened up about his rise to super stardom in VMAN magazine's issue 38, and what he learned from T. Swift along the way. "She told me not to be afraid to go out on stage," Mendes recalled, "because everyone in the stadium came to have fun. This is not a judging contest, this is a concert."
Shawn's taken the pop star's advice to heart, but if there's one thing he takes seriously, it's his listeners' opinions. 
Suzi Pratt/LP5/Getty Images for TAS
"People need to give [my fans] a little bit more credit," said Shawn, who modeled Armani for the mag. "If something's not good, oh, they let me know."
Mendes' second studio album, Illuminate, was released almost a year ago and debuted at No. on the Billboard 200 charts. He's currently touring on the Illuminate World Tour, which is scheduled to conclude in December in Tokyo. 
So how does Mendes grapple with the fame, especially since being named one of Time's most influential teens? 
"Yes and no," he responded when asked about feeling pressure to live up to the title. "I didn't go into this to become that. I think it's not about what you say; it's about what you don't say."
"During crazy times," Shawn continued, "I just hold back. People are so quick to jump on something or rip it apart. There's so much negativity on social media, I don't want to add to that."
Instead, Mendes focuses on the present. "Any of this could be gone tomorrow," he added. "That's why you've got to make the most of it today. People say to me, 'What are you going to be doing in five years?' The thing is, I don't care! It's what I'm doing today that matters."
Read more from Shawn (who was styled by Victoria Young) in his profile written by Peter Robinson in the latest issue of VMan.