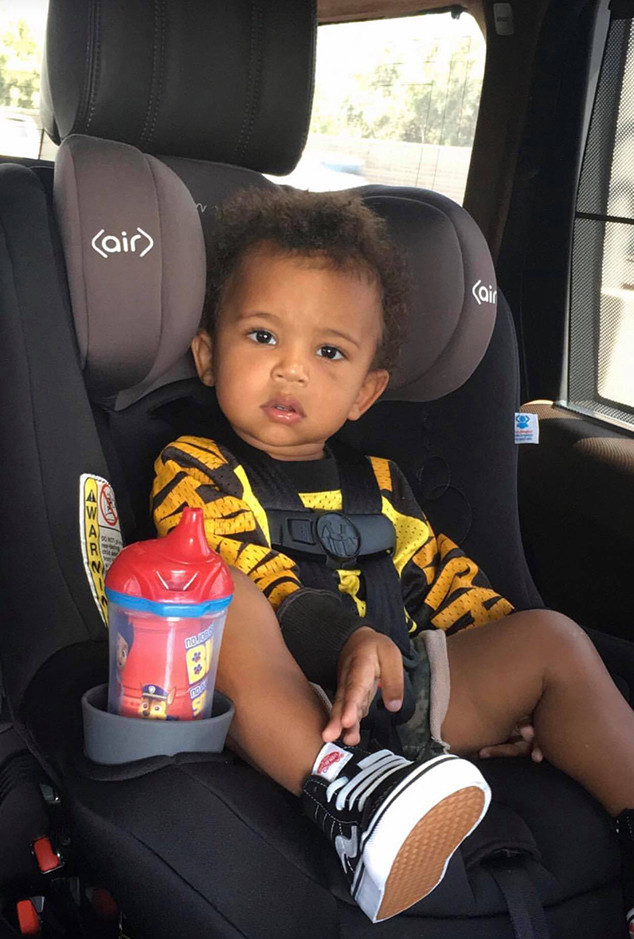 Facebook
Kim Kardashian is not letting the mommy-shamers bring her down.
In June, the Keeping Up With the Kardashians star posted on social media a photo of her and Kanye West's youngest child, 1 and 1/2-year-old son Saint West, sitting in a forward-facing Safety 1st convertible car seat. Many people weren't having it.
"He is so cute let's protect this handsome boy by making sure is rear facing," one person wrote on Facebook.
The American Academy of Pediatrics recommends that for safety reasons, infants and toddlers ride in a rear-facing seat until they are at least 2 years old or until they reach the highest weight or height allowed by their car seat manufacturer, which is typically about 40 pounds and 40 inches. The average weight and height of children Saint's age are less than that.
"So I took a photo of Saint and he was sitting forward and so they say for his age, he should be rear-facing," Kim said in a video posted on her app Thursday. "But what people didn't know is that Saint is now the weight and the height requirement to sit forward-facing."