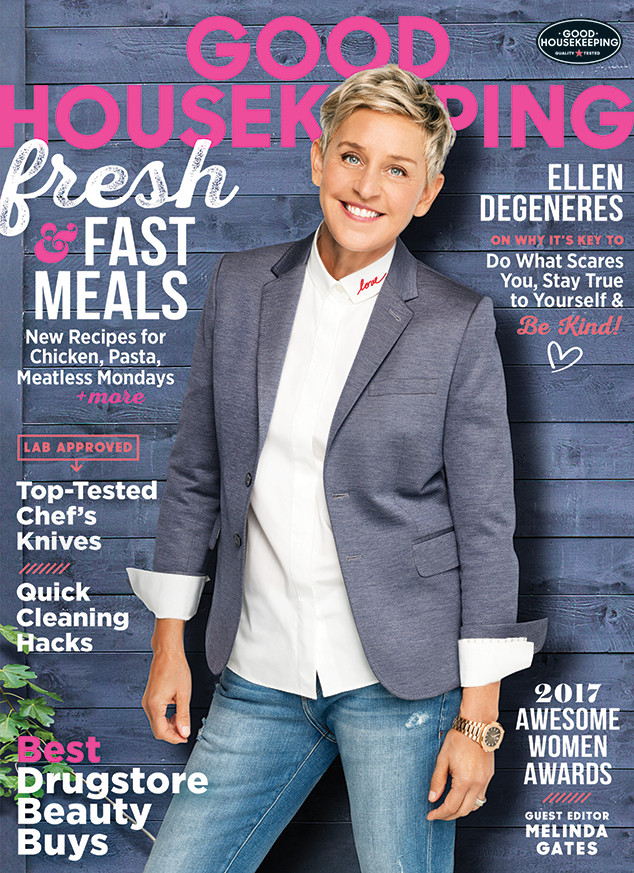 Doug Inglish/Good Housekeeping
Ellen DeGeneres is one of the most beloved people in Hollywood, but that wasn't always the case. In fact, after she publicly came out of the closet on the cover of TIME in 1997, it seemed as if everyone had turned against her. "I moved out of L.A., went into a severe depression, started seeing a therapist and had to go on antidepressants for the first time in my life. It was scary and lonely," she recalls. "All I'd known for 30 years was work, and all of a sudden I had nothing. Plus, I was mad. It didn't feel fair; I was the same person everyone had always known."
DeGeneres, who graces cover of Good Housekeeping's September issue, eventually started exercising, meditating and writing again. "I slowly started to climb out of it," the comedian tells the magazine. "I can't believe I came back from that point. I can't believe where my life is now."
While she "definitely" remembers who abandoned her, DeGeneres has since "forgiven them."