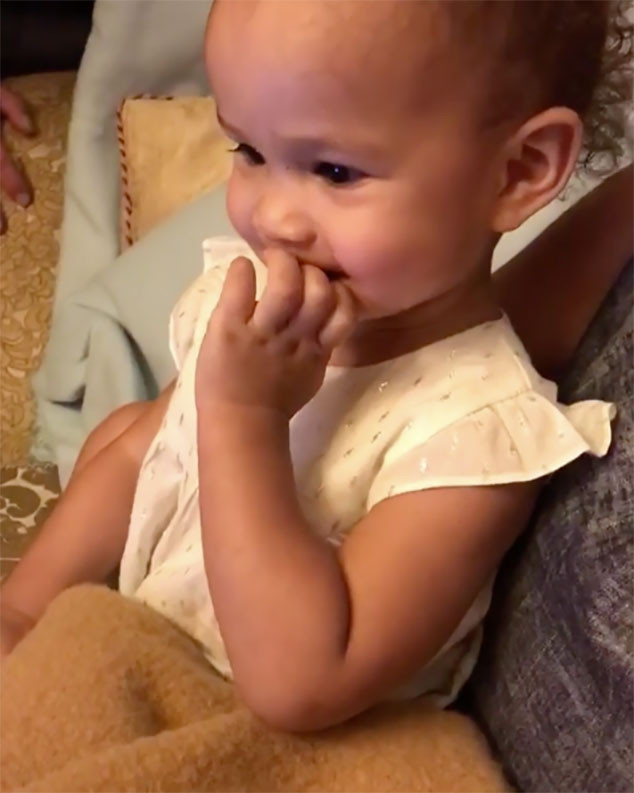 Instagram
Luna Stephens is finally getting to see just how cool her parents are.
John Legendand Chrissy Teigen's 1-year-old baby girl got a special treat Wednesday night when her model mama showed her a video on Instagram. It wasn't just any video, of course, but a clip of her father at a piano with the entire cast of Sesame Street characters—and they were all talking about her.
"One day Luna will be very excited by who daddy hung out with today," Legend wrote on Instagram back in early December 2016 when he first shared the video. Finally, that day arrived eight months later when little Luna first laid eyes on the special treat.