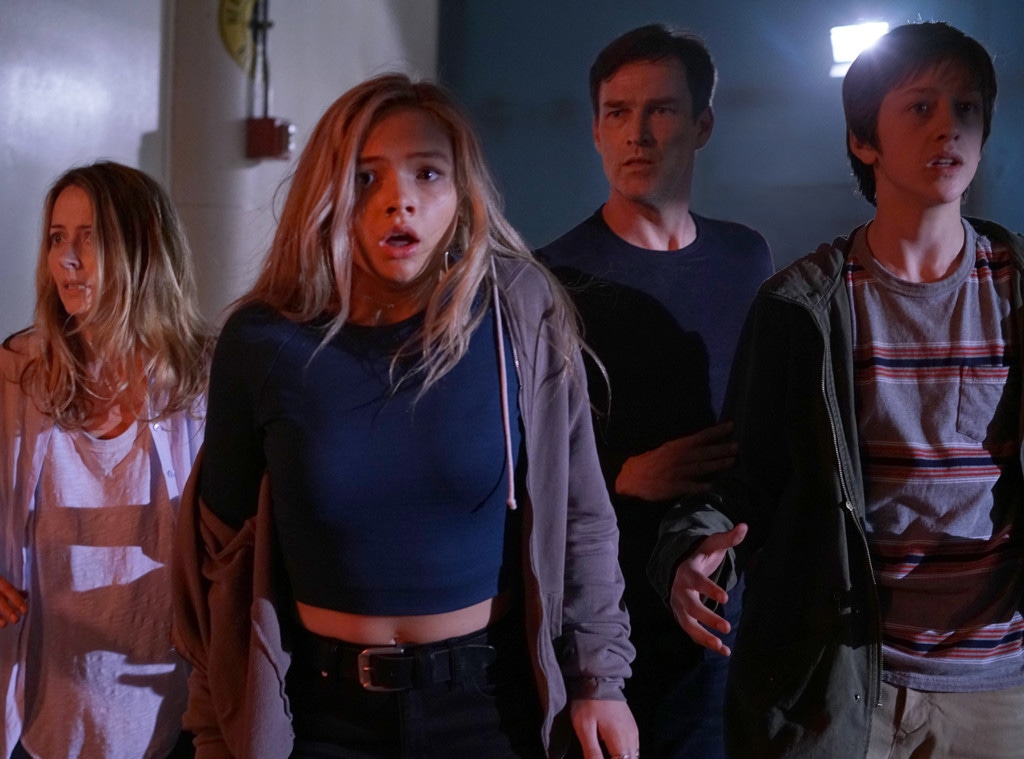 Fox
With The Gifted coming to Fox this fall, you'd think the X-Men-inspired series would be the perfect opportunity to follow the Agents of S.H.I.E.L.D.-model and take cues from the existing film franchise as new developments unfold on the big screen. After all, whenever Marvel is involved, you can count on it all being connected.
But you'd be wrong.
As the cast and executive producers appeared before reporters for their panel during the 2017 Television Critics Association's summer press tour, creator Matt Nix admitted that the particular story they're telling, one about a family on the run after the parents discover their children have mutant abilities, has explicitly worked itself out of the X-Men film franchise's timeline.
"I guess I'd say in our world, one of the things we'll be unpacking is the specific relationship of this group of characters to the X-Men. And it's in the trailer: The X-Men are gone. And that's not a dodge. The X-Men are gone…It's a thing in the show and we're going to be exploring it," he admitted. "And it's a huge deal to these guys and it's a huge deal to the world. It's one of the central mysteries of the show and one of the things that we'll be exploring…There's not going to be a situation where the television show is driving the movies or the movies are driving the television show because the mythology that we're telling specifically avoids that, but it doesn't avoid it by pretending that…the X-Men are just doing stuff over there."
But just because Wolverine or Magneto won't be making cameos, that doesn't mean there isn't plenty to fanboys to geek out over in The Gifted. "In this world, there's a thing called the X-Men team, right? There's a group of people that sometimes wear uniforms and sometimes don't wear uniforms and are lead by a bald guy in a wheelchair, right? that's a thing," Nix said. "To anybody who's saying it's X-Men adjacent, I give you Polaris, queen of magnetism. She is not a minor character, she's a major character. Blink, she's a major character."
Executive producer and Executive V.P. of Marvel Television Jeph Loeb echoed Nix's sentiments, assuring that comic book fans, in particular, would find plenty to love in the new series. "If you're trying to make a direct connection between the X-Men films and the television series, the better way of looking at it…is if you're an X-Men fan and you go to the comic store every Wednesday, you know there are different books that live within this world," he said. "We'll meet not only these characters, but more characters as time goes by that all fit into what world."
The Gifted centers on the Strucker family, who are forced into hiding when their teenage children are revealed to possess mutant powers. As they run from a hostile government, they seek help from an underground network of mutants, including the aforementioned Blink and Polaris. The series stars Stephen Moyer, Amy Acker, Sean Teale, Jamie Chung, Coby Bell, Emma Dumont, Blair Redford, Natalie Alyn Lind and Percy Hynes White.
The Gifted premieres on Monday, Oct. 2 at 9 p.m. on Fox.