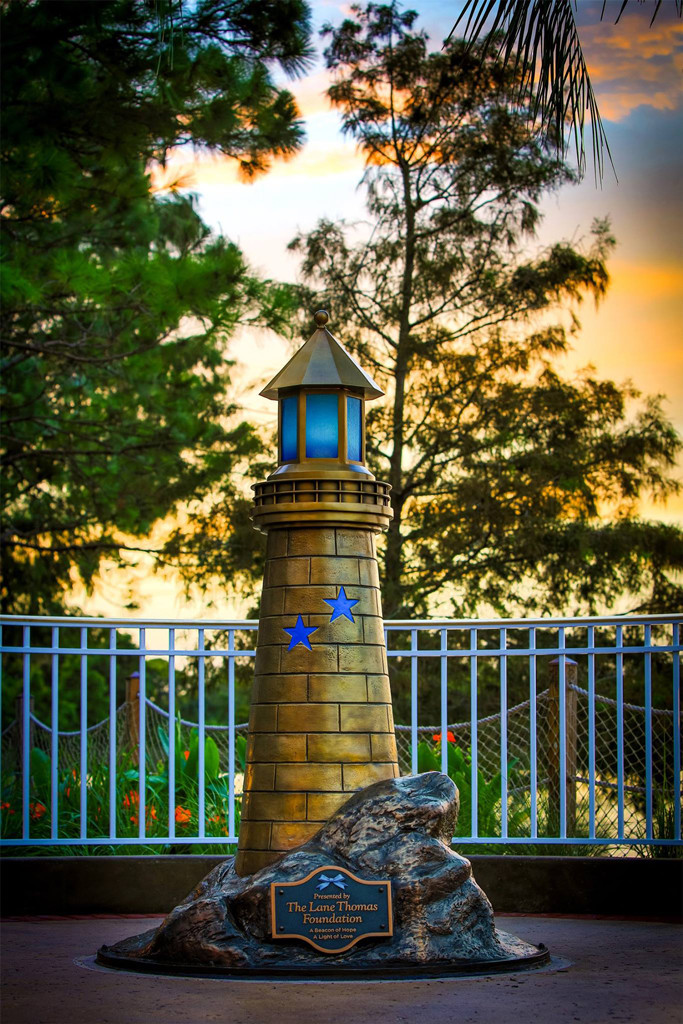 Lane Thomas Foundation/Facebook
Disney World is honoring the lost life of a young boy.
Last summer, 2-year-old Lane Graves was killed at Disney's Grand Floridian Resort & Spa when an alligator attacked him as he was playing in the sand on the beach. Now over a year removed from the tragedy, Disney World has erected a statue in remembrance of the child and in solidarity with his parents' Lane Thomas Foundation.
The memorial statue is of a lighthouse, the symbol of the foundation, adorned with two blue stars and a plaque that reads, "Presented to the Lane Thomas Foundation. A beacon of hope. A light of love." It stands near where the tragedy occurred. 
"We find comfort that so many people continue to remember our sweet boy, Lane, and we believe the lighthouse stands as a beacon of hope and support for families in the depths of despair," the Graves family said of the gesture in a statement, as reported by Orlando Sentinel. "We will continue to honor Lane and preserve his spirit through the Lane Thomas Foundation."
Disney announced the plans to erect the statue back in June, which marked one year since Lane's death. A recent statement from the company said, "The lighthouse sculpture has been installed to help spread awareness of the Lane Thomas Foundation, which was established to provide assistance and support to families whose children need organ transplants."
Reptile warning signs have been added by Disney to potentially dangerous areas in the time since the tragic incident.