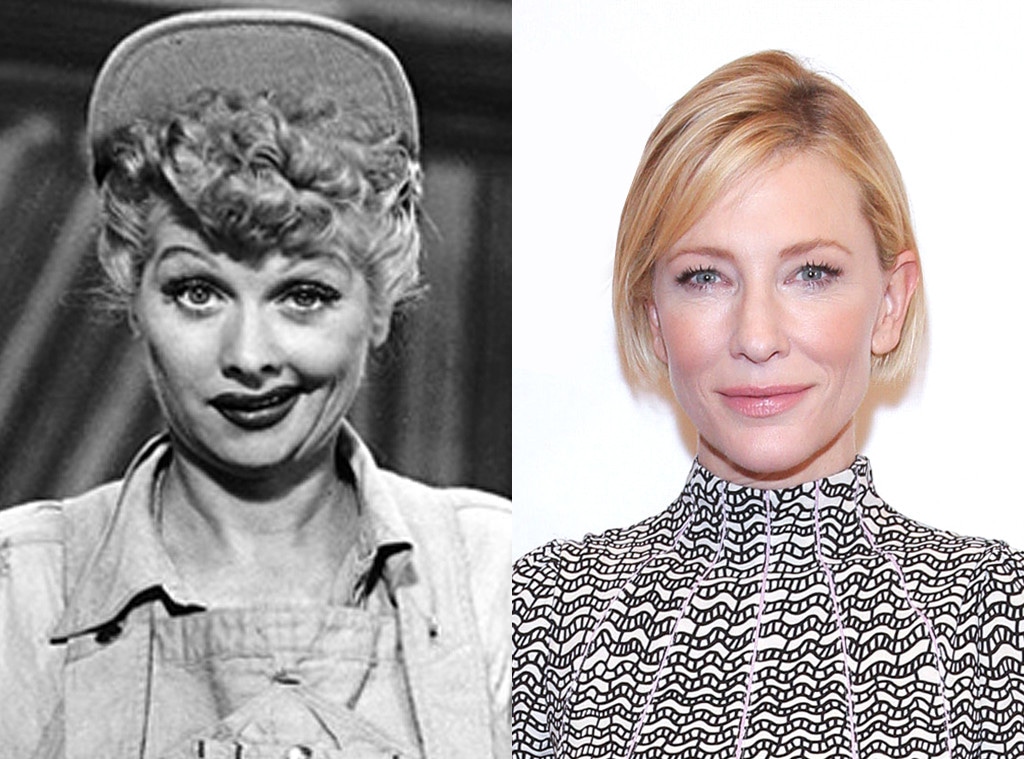 CBS, Rob Kim/Getty Images for Tribeca Film Festival
The Lucille Ball biopic that first sparked headlines two years ago is finally making some headway.
E! News can confirm the authorized biopic will star Cate Blanchett as Ball with a script written by Oscar-winner Aaron Sorkin. We can also confirm that Amazon Studios has picked up the rights to the film, which will be called Luci and Desi and will focus on the actress' 20-year marriage to Desi Arnaz. 
The couple's children, Lucie Arnaz and Desi Arnaz Jr., will produce the film alongside Escape Artists' Todd Black, Jason Blumenthal and Steve Tisch.
The film is set to explore the tumultuous business and romantic relationship between Ball and Arnaz, who married in 1940 before coming together to create the massively successful I Love Lucy sitcom through their production company Desilu, which launched other popular shows like Family Affair, Star Trek and more. The famous couple eventually split up in 1960.
Meanwhile, news of Sorkin penning the script originally got the Twitter-verse talking in 2015.
Though he's created verbose series—like The Newsroom and The West Wing—and penned generally well-received scripts about real-life figures—such as Mark Zuckerberg (The Social Network), Billy Beane (Moneyball) and Steve Jobs (Steve Jobs)—he's also been criticized for not being able to write particularly well for female characters.
A Time op-ed only supported that argument in 2014, noting, "Sorkin celebrates the male mind while making women the objects of lust or scorn. The few women who do make it into Sorkin's scripts are usually in need of rescue by the men in their lives."
At the time, the op-ed was in response to a Sorkin email that had been unearthed in the Sony hack. In it, he argued that Blanchett's Oscar-winning role in Blue Jasmine required "nothing close to the degree of difficulty" demanded of the Best Actor nominees.
Needless to say, people were not thrilled to hear he'd be writing the screenplay for the actress to star in the female-centric Ball biopic, and it appears emotions are still high regarding the most recent confirmation:
What's your take on the biopic news? Sound off in the comments below.