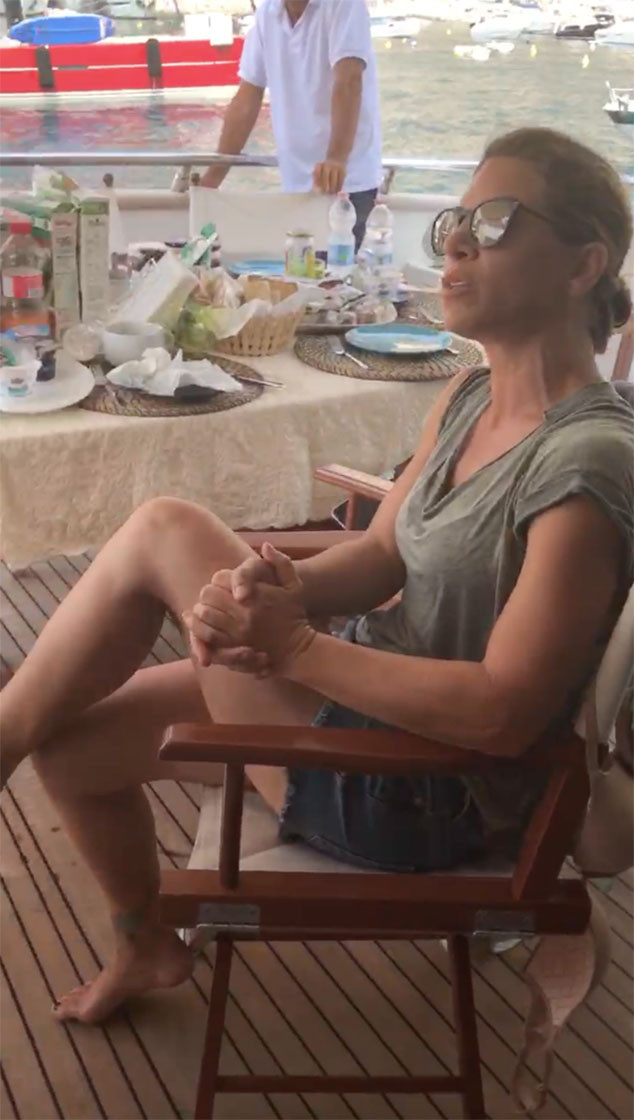 Jillian Michaels
La vita was not so bella for Jillian Michaels over the weekend.
The famous fitness guru was vacationing in Italy and had chartered a boat for 12 days. However, it wasn't exactly smooth sailing when the star arrived with her guests. As Michaels claimed in a lengthy post on her Facebook page, the situation "turned aggressive and threatening" when her and her group were "extorted for money."
The trouble first began when Michaels took issue with the state of the boat. "The boat was shown in pictures as pristine," she said of online images of the yacht. However, in real life, she claimed it was "not only filthy, but it had no hot water, no air con when not docked, no wifi, partial electricity, it was clearly in total disrepair."
In her posts, Michaels also shared photos of rusted and damaged elements of the boat. However, the group eventually feared for their safety, as she described in her post.