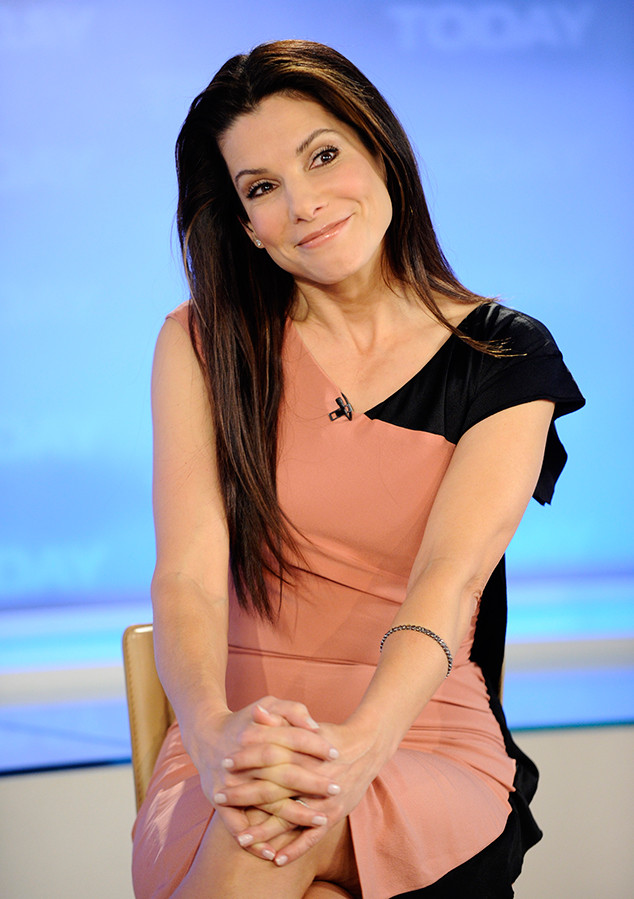 Peter Kramer/NBC
Sandra Bullock once famously said that she'd be the first person to recommend not dating her, "because I'll probably make you miserable."
Big surprise, no one took that seriously for a second.
The Oscar winner, once divorced and now happily ensconced in a live-in relationship with photographer Bryan Randall, has been a huge star for almost 25 years—meaning, she's been fielding questions about her personal life for just about that long.
By now she's sat through interviews at every stage of the romance game, through the ups and the downs, when it was real and when it was just a passing rumor, during the honeymoon phase and then in the thick of the postmortem after it all went wrong.
But through the majority of it, Bullock was refreshingly candid and often endearingly self-deprecating (see above quote) about dating and breakups (though she wouldn't usually say much while a relationship was ongoing). Better yet, she's almost never met a trumped-up report that she didn't relish poking fun at, making it easier to keep the reality and the rumors straight.
In 1999, asked by Entertainment Tonight if she felt there was that one person out there for her her, she smiled and shook her head, feigning emotional distress and squealing, "I don't know!"
Admitting that at one point she was "deathly afraid of marriage," she said she'd learned a lot about love and what it meant to love someone. The Hope Floats star mused, "Maybe people spend too much time looking. I think we spend too much time looking for things that are more things that society wants us to look for and that we get from a magazine rather than that are really worth it...Who care how much somebody makes for a living? In the end we're all going to be old and wrinkled. You'd like to know that that person can, a, make you laugh, and think, you know can really stimulate you and excite you when they're gone and you think about them. Somebody you can admire and be proud of and sit back and go, 'this is my man.'
And whether or not he's a millionaire, or he's a painter, a musician, or somebody who just, you know, shucks clams, it's that respect level that we forget to look for."