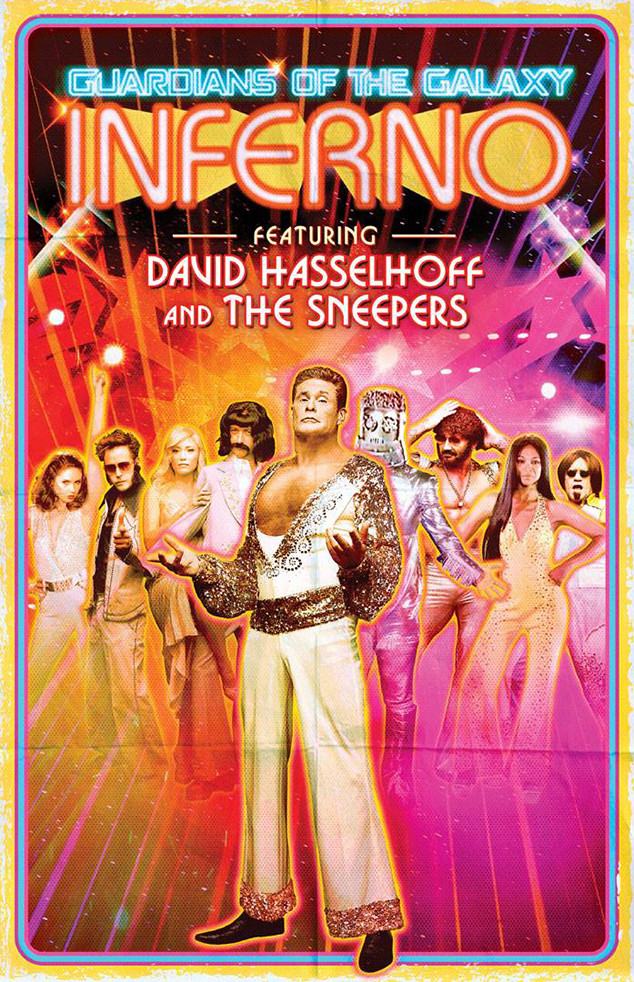 Marvel Studios
The Guardians of the Galaxy shed their usual outfits for a few groovier looks.
With the disco beat pulsing and eccentric decorations setting the stage, the beloved cast hit the dance floor with David Hasselhoff for quite the interesting music video. While Zoe Saldana did her best disco queen impression in a gold jumpsuit and long shiny tresses, Pom Klementieff gave us Farrah Fawcett flashbacks in a silver dress and blond blowout.
Dave Bautista channeled '70s metal band glory in a curly wig, bellbottoms and metallic wings because he's just that fly. The cheesy video effects were aplenty as Hasselhoff boogied as the song's subject, Zardu Hasselfrau. For an added bonus, the clip also featured cameos from Stan Lee and Jimmy Kimmel Live's Guillermo.