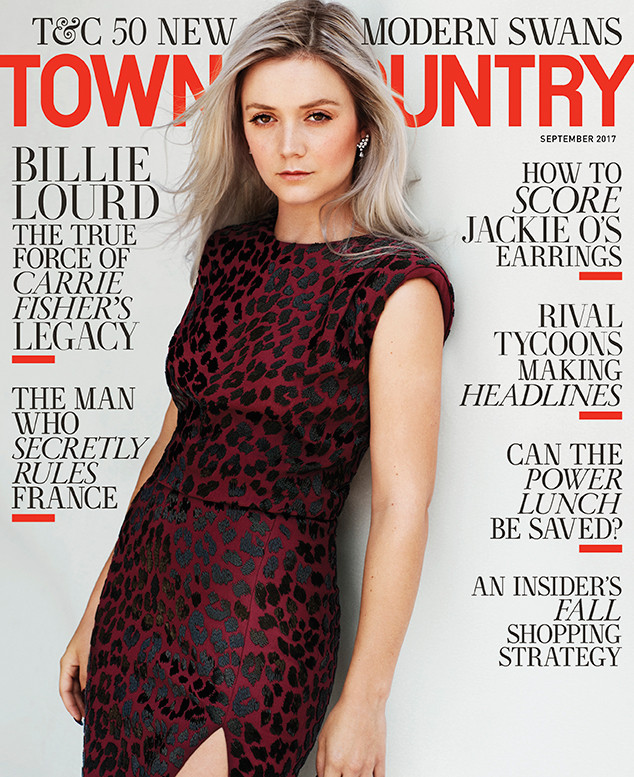 Victor Demarchelier/Town & Country
Truman Capote first coined the term "Swans" to describe his beautiful, stylish, and wealthy group of female friends. Fabulous women (with even more fabulous names) like Babe Paley, Slim Keith, Lee Radziwill, C. Z. Guest, Gloria Guinness and Marella Agnelli were among the dazzling elite who hobnobbed with the legendary writer and became known as the "It" girls of their time.
But now time has moved on and there's a new crop of elite ladies at the top of the the society food chain, at least according to Town & Country's annual "T&C 50 Modern Swans" list of today's most influential young women.
The list, which is filled with famous families and lead by Carrie Fisher and Bryan Lourd's daughter Billie Lourd, also features Amelia and Delilah Bell (the daughters of Harry Hamlin and Lisa Rinna), Noah Cyrus (Miley Cyrus' sister), Corrine Foxx (Jamie Foxx's daughter), Lorraine Nicholson (Jack Nicholson's daughter), Selah Marley (Lauryn Hill and Rohan Marley's daughter).
To get an eyeful of all the 2017's Swans, pick up Town & Country's September issue, which hits newsstands Aug. 8.
But keep scrolling to read the mag Q&As with some of the oh-so-enviable ladies...