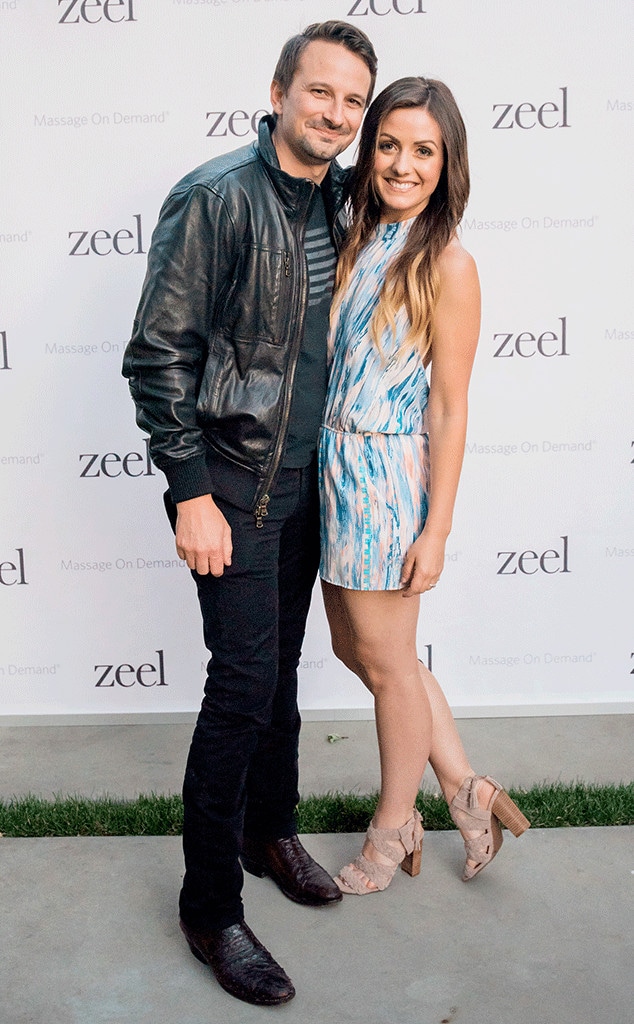 Amy Plumb
There's a baby on the way for this Bachelor in Paradise couple!
Carly Waddell and Evan Bass are expecting their first child, the married pair confirmed to E! News. 
"We are so excited to welcome this new addition to our family," Bass told us. "We wanted to start having children quickly.....and mission accomplished."
While they have not revealed the baby's sex, they did share that their baby bundle is scheduled to arrive in February. "We are sooooo happy!" Bass added. While this baby will be the pair's first together, Bass also has three children from a previous marriage. 
Watch:
What's Next for Carly Waddell and Evan Bass?
The pregnancy marks the couple's most recent milestone since they tied the knot in late June. The new husband and wife exchanged vows during a beachside ceremony in Puerta Vallarta, Mexico officiated by none other than Bachelor host Chris Harrison.
The newlyweds fell in love during season three of Bachelor in Paradise and were the only couple from the season to stay together. Since then, it's only gotten better for these two. 
"I think that relationship wise, we're definitely more in love than we ever were before. I think we fall more for each other every day which is fun," Carly told E! News back in April. "It was always good, [but] it's just that as we got to know each other better and better. We fell for each other even harder. We've never had a bad spell. It's always been consistently good."
Now, it's about to get even better! Congratulations, you two!
People was first to report the happy news.