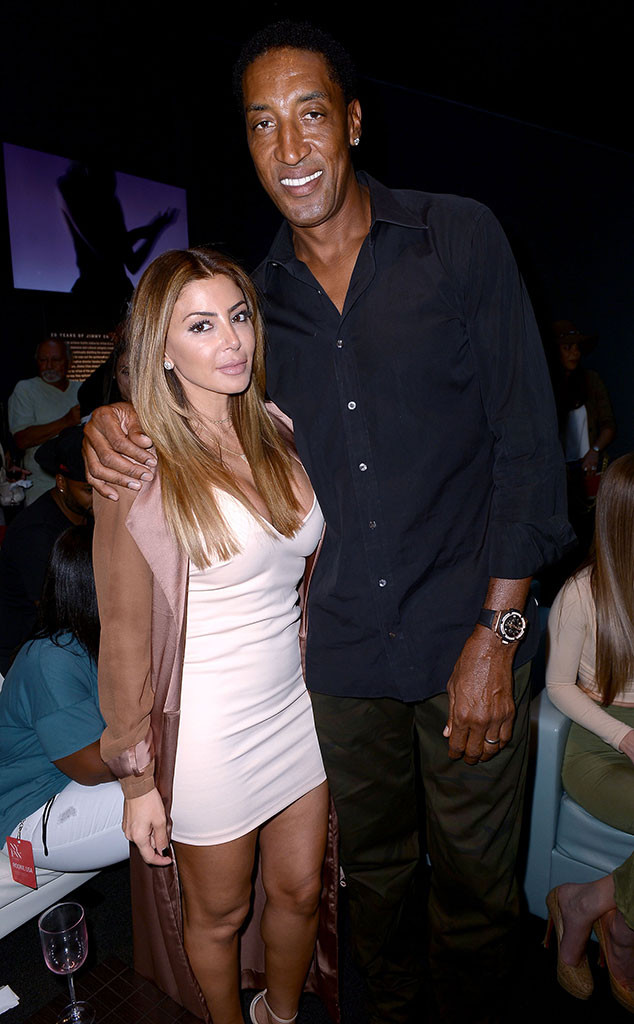 Gustavo Caballero/Getty Images
Scottie Pippin and Larsa Pippen are still set to end their marriage, her attorney says.
Last October, both the retired Chicago Bulls star and the Real Housewives of Miami cast member filed for divorce after 19 years of marriage. The two share four children.
Two months ago, Cestero said outside the Florida courtroom that the couple "have not made up their minds" on whether they want to be divorced, the Daily Mail reported. But on Thursday, Larsa's attorney Jorge Cestero confirmed to E! News that "the case is proceeding amicably."
The Daily Mail said he told the judge, "We're going to be proceeding with the case. The husband and the wife are both in Los Angeles and we're scheduling another mediation session."