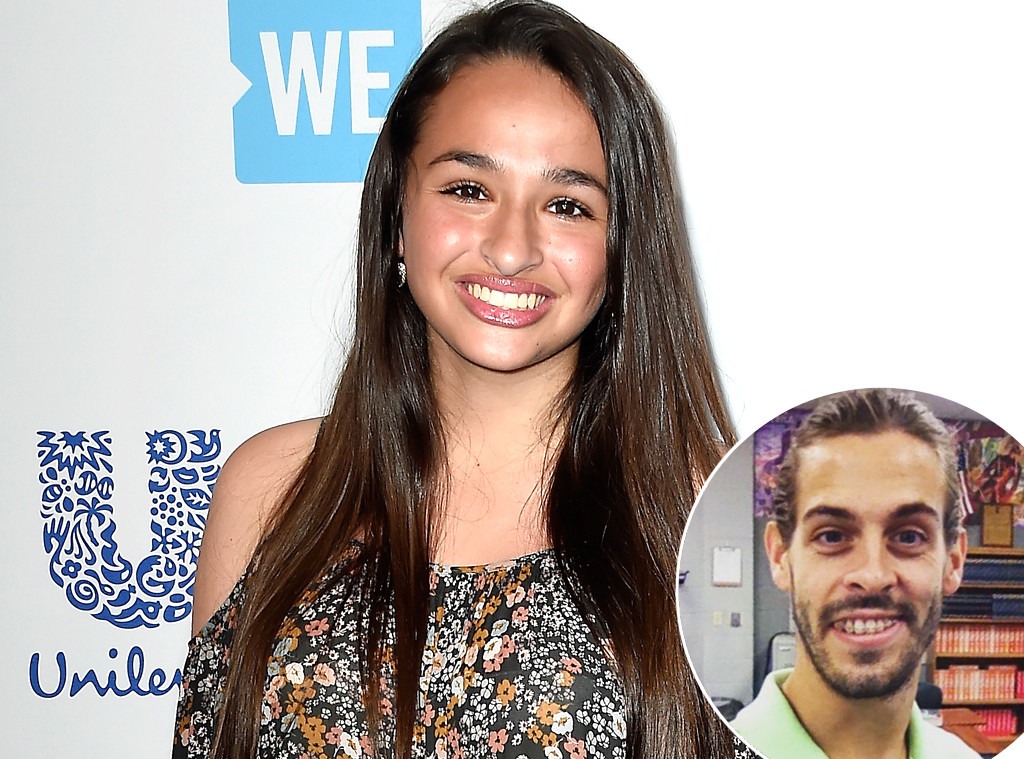 Frazer Harrison/Getty Images; Instagram
Don't expect a Counting On-I Am Jazz crossover any time soon.
Derick Dillard, who stars on the former TLC series with 19 Kids and Counting alum Jill Duggar (aka Jill Duggar Dillard), has a problem with Jazz Jennings' reality show and the fact that she identifies as a girl. The 16-year-old star of I Am Jazz, which also airs on TLC, is one of the most famous and youngest transgender celebs in the world.
"What an oxymoron... a 'reality' show which follows a non-reality," Derick, 28, tweeted, in response to a promotional tweet from TLC about the series. "'Transgender' is a myth. Gender is not fluid; it's ordained by God."
Jennings has since responded on Twitter, writing, "Every day I experience cyber-bullying, but I keep sharing my story. Today was no different."
Many fans criticized Derick for his tweet.
"Is it necessary for a grown man to throw shade at a teenage girl?" tweeted user @notthegymnast.
"I want to be clear. I have nothing against him. I only have issue with the words and definitions being propagated here," Derick replied.
"You mean her," wrote user @JaniceWahlberg. "Use the right pronoun if you have no issue."
Some users said his words constituted bullying towards the teenage girl.
"He's a grown man attacking a child," wrote user @PantherNGA. "He's being a bully."
Some users pointed out how he criticized a show on his own network.
"@TLC ARE YOU SERIOUSLY OK WITH THIS??? YOU'RE GONNA ALLOW A GROWN MAN CHILD TO BULLY A CHILD ON YOUR WATCH???" user @Suhr_Enity wrote.
"Very hypocritical of your family to profit from a network which airs content against your beliefs. Don't like it? Don't associate with it," user @skossits wrote. "It's probably best not to bite the hand that feeds you."
Others expressed their support for him.
"Derick, It takes courage to speak the truth," wrote user @MarciaR74214445 12. "I support you with my prayers as you stand for God's word. God bless you, young man."
Jazz and TLC have not commented. She has, however, retweeted some of the tweets that criticized Derick.