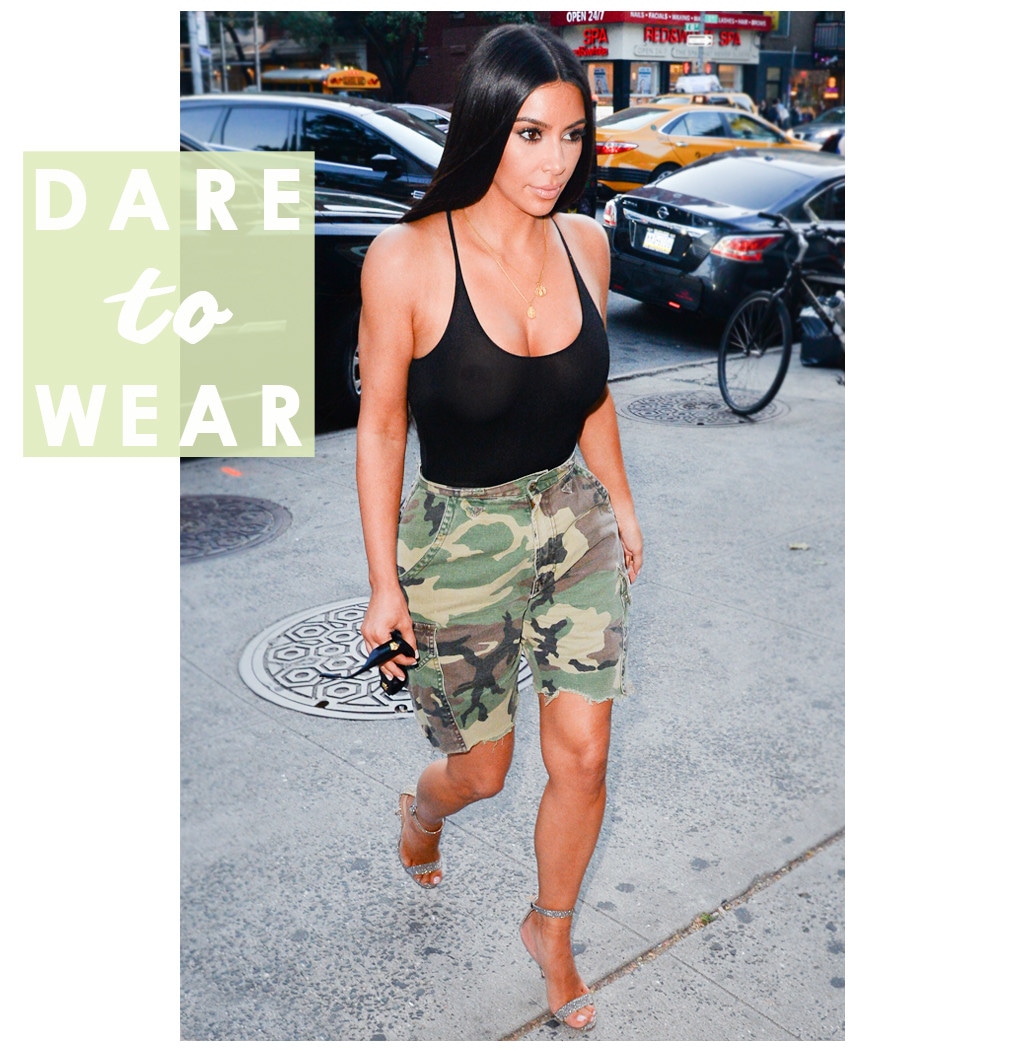 Raymond Hall/GC Images
We kind of can't believe our eyes.
Remember the early Y2K days of shutter shades and cargo pants? Well Kim Kardashian's definitely taking us back there with this outfit—though, in true KKW style, she's introducing a cool, new twist.
Camouflage is having a major moment right now (especially among the Kardashian/Jenner clan), so the choice of print doesn't really come as any surprise. What is surprising/interesting part is how it looks as if the style star (or potentially Kanye?) chopped the bottoms herself. (Note the jagged, raw hemlines and vintage-looking wash.)
It's definitely not for everyone.