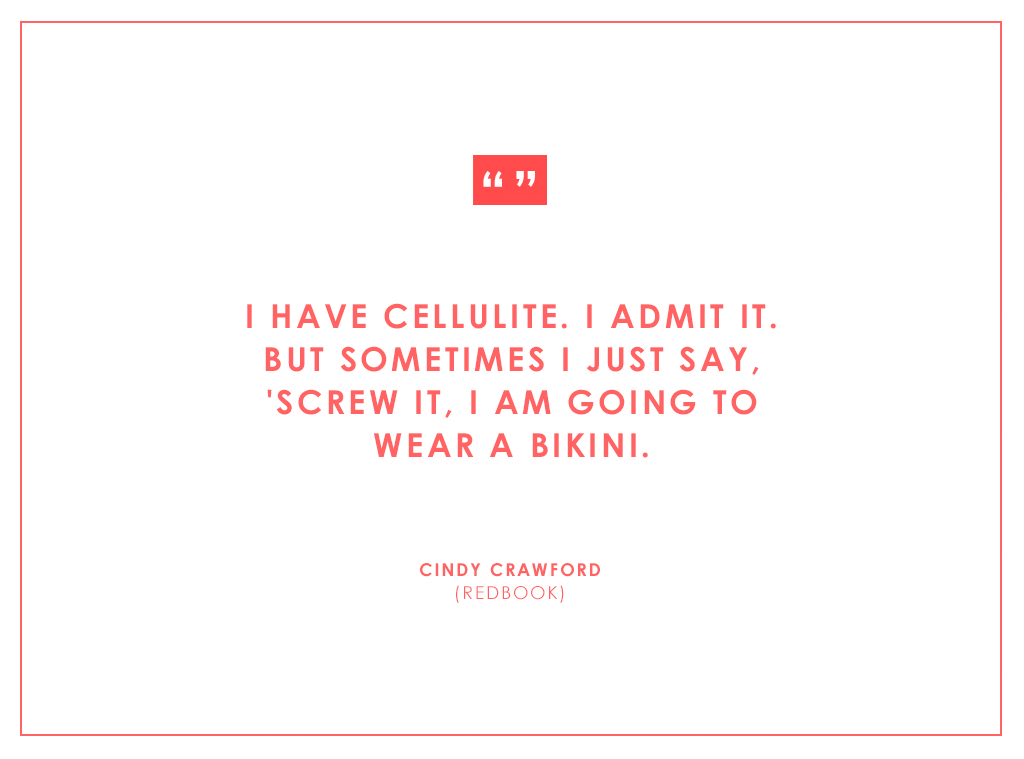 The truth about cellulite is…almost every woman has it, including Blake Lively, Jessica Alba, Sandra Bullock, Cindy Crawford, Demi Lovato...the list goes on.
Unlike these celebs, who can afford costly cellulite-removing procedures (we saw Kim Kardashian get a treatment called Velashape on a past episode of Keeping Up With the Kardashians), how does the average woman deal with dimpled skin?
Well, you could embrace it—more than 90 percent of women have it, after all! Should you want temporary taut skin, there are topical treatments, which have become particularly trendy in recent years. The question is: Do they actually work?
"[Cellulite] is a common complaint among my patients. Everyone wants an easy answer for it…but there is no magic cream," explained Dr. Francesca Fusco, of Wexler Dermatology in NYC. "Imagine a five-pound block of fat—it's yellow and bumpy. If you put rubber bands around it, pockets of fat will rise up—that's cellulite. The science behind [anti-cellulite creams] is they cause a swelling or tightening of skin to make it look less bumpy and lumpy."
In case you were wondering why men don't have cellulite, it's because their genetic bands are thicker and crisscross each other, keeping the pockets of fat at bay.
Although some experts have called this buzzy skin-care trend all hype, if you have the right expectation, it may just work for you. Translation: Know that any sculpting or anti-cellulite product that you apply on top of your skin is temporary.
"It's a nice little fix for a few hours to a day," said the dermatologist, who independently surveys beauty products. "If you have a pool party or a reunion to go to and if you're wearing shorts, with an anti-cellulite cream and self-tanner or makeup, [your body will] look leaner."
With so many products on the market now, the expert suggested to "read the label really carefully." You'll want to look for firming ingredients like caffeine, but more than that, what the formula actually does: Does it claim to reduce the appearance for cellulite or fine lines or crepe-y looking skin? If your skin looks like crepe paper, it's not actually cellulite, which looks more like dimples with ridges and valleys, according to the skin pro.
She likened cellulite products with getting facials, where regular appointments and product layering are needed to create any long-lasting results.
Need suggestions? Keep scrolling for Dr. Fusco's reviews of anti-cellulite products.
Just remember: "Everything is not one size that fits all when it comes to cellulite," warned the pro. "It doesn't matter if you're overweight or underweight. There are slim, young girls who have it on their thighs. It's largely determined by genetics."