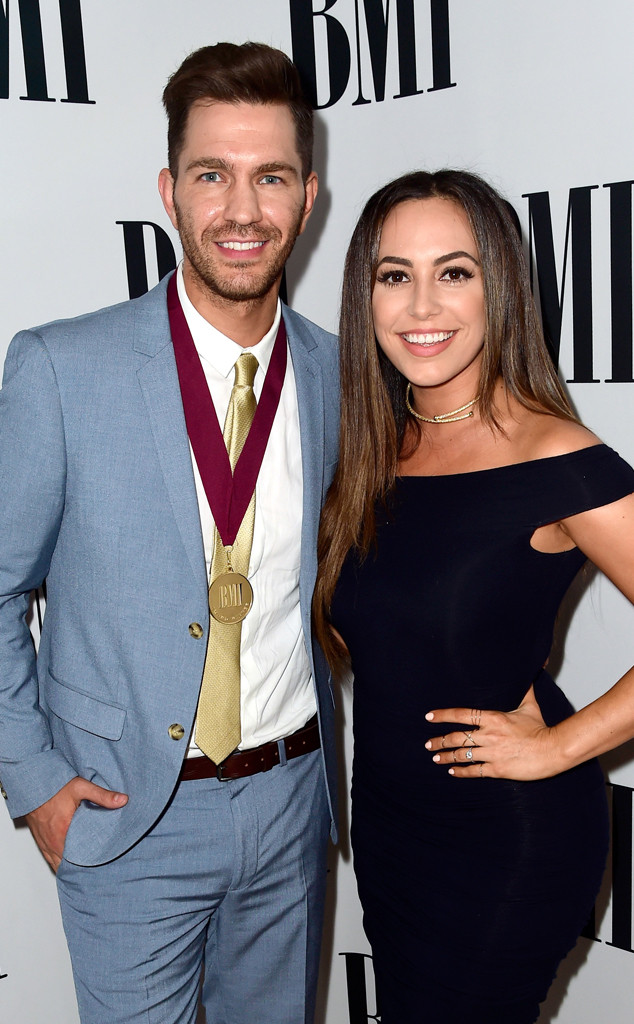 Frazer Harrison/Getty Images for BMI
Congratulations, Andy Grammer!
The 33-year-old "Honey, I'm Good" singer's wife Aijia has given birth to their first child, a daughter named Louisiana K Grammer, who they plan to call "Louie" for short, according to her Instagram.
"We're so in love," Andy shared with People. "We can't believe we get to keep her."
Louie was born on July 28 at 4:33 a.m., weighing 7 lbs., 11 oz. and measuring 20.5 inches in length.
The couple confirmed back in March that they were expecting a baby girl, with Aijia telling People, "It's been really exciting because on both sides of the family it's the first girl, so it's fun because it's happy news to everyone."
Her singer/songwriter husband also told the magazine, "I feel like if you told me I would be having a son, I would be like, 'Yeah, I'm going to be a parent—I get that.' But when the doctor was like, 'You're going to have a girl,' I was like, 'What? Who am I?' It's the craziest piece of information that changes who you are. It's sweet."