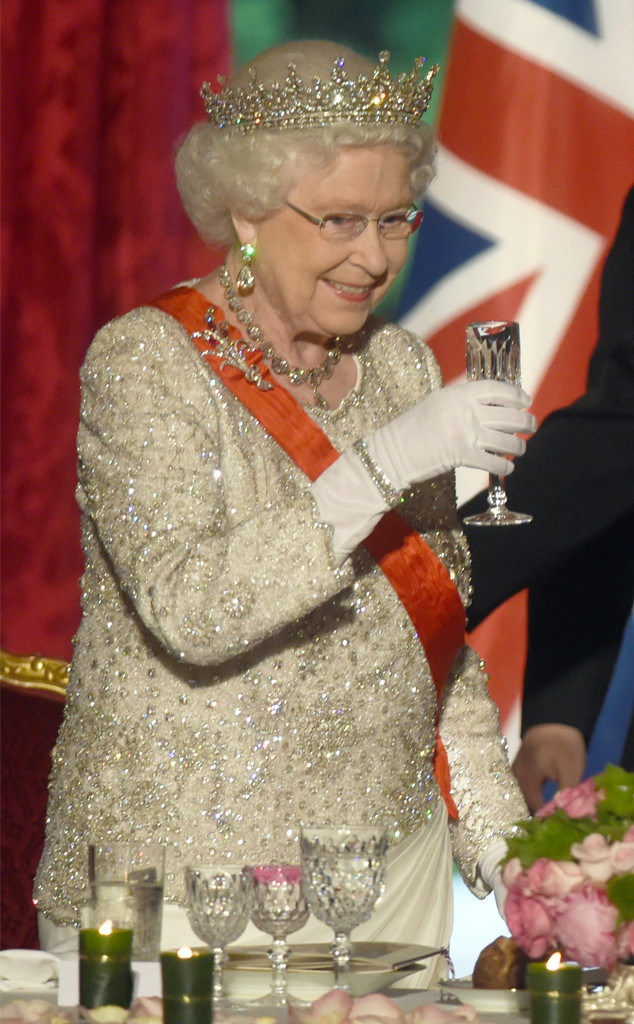 Anwar Hussein/WireImage
This royal is raising a glass.
Queen Elizabeth II is a woman of routine. The British monarch is known to indulge in a piece of chocolate biscuit cake during tea time, request her tuna sandwiches without the crusts and enjoy a simple cereal breakfast straight from a Tupperware container.
According to a re-emerged report from The Independent, the queen also imbibes in four drinks a day. Per the report, she sips on a gin and Dubonnet with a slice of lemon and a lot of ice before lunch. During lunch, Queen Elizabeth II opts for wine and then enjoys a dry martini and a glass of champagne in the evening. The report credited the queen's late cousin, Margaret Rhodes, with the insight, noting that her alcohol intake "never varies."