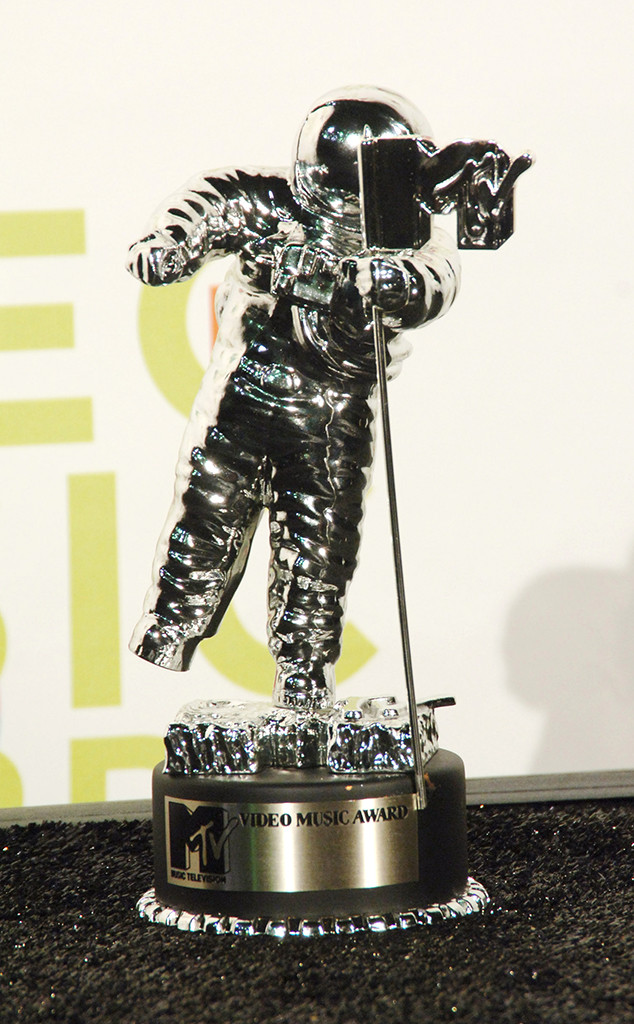 Bye-bye Mr. Moonman ... Hello Moon Person!
In keeping with some new changes at the network, MTV is doing away with the gendered VMA trophy, lovingly called the "Moonman," in favor of a gender-free space traveler, which will be henceforth known as the "Moon Person."
In an interview with the New York Times, MTV's president Chris McCarthy said that, in addition to getting rid of the gendered categories at the 2017 MTV Movie Awards and upcoming 2017 MTV VMAs, winners would be taking home the gender neutral figure.
In the interview, McCarthy said, "Why should it be a man? It could be a man, it could be a woman, it could be transgender, it could be nonconformist."
Viewers will be able to see the updated trophy at the 2017 MTV Video Music Awards, which will air live from The Forum in Inglewood, Calif. on Sunday, August 27 at 8 p.m. ET/PT.