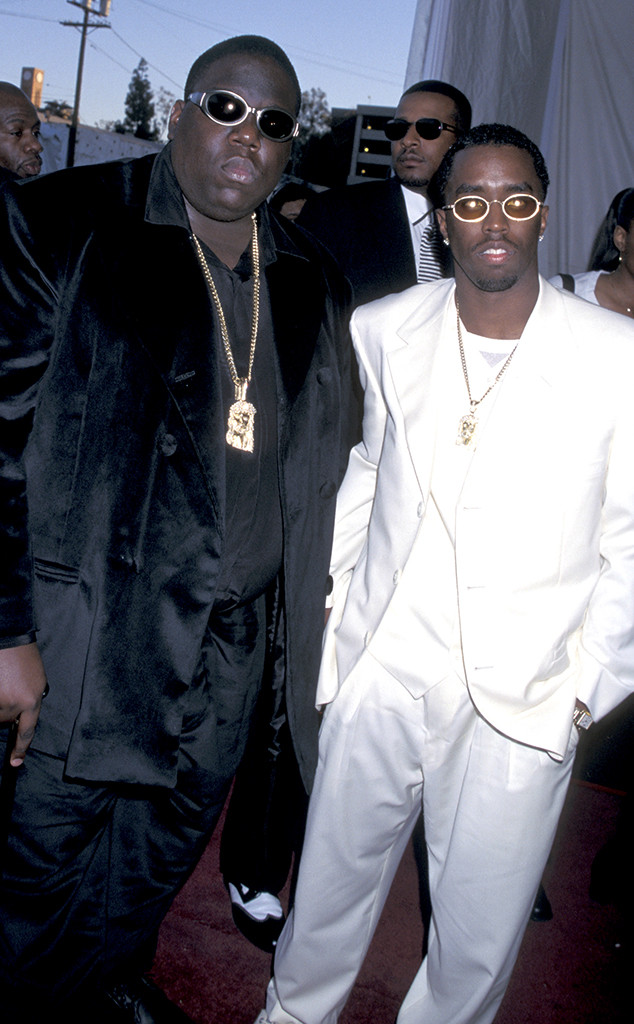 Jim Smeal/WireImage
It's been 20 years since the deaths of hip-hop legends Tupac Shakur and The Notorious B.I.G., but their legacies live on.
In a new interview with Willie Geist for Sunday TODAY, Sean "Diddy" Combs got candid about the death of his dear friend Biggie and how Tupac's shooting death impacted the hip-hop community.
The music mogul revealed that when Tupac died on September 13, 1996 (only six months prior to Biggie's own passing), "it really resonated that things are really dangerous." The "Dear Mama" rapper was fatally shot in a drive-by shooting after attending a boxing match in Las Vegas. He succumbed to his wounds six days later, and the case remains cold.
There were allegations that Biggie (real name Christopher Wallace) played a part in Tupac's murder, but he denied such claims and the Wallace family has provided an alleged alibi. The late rappers publicly feuded for years, but Diddy says he didn't pay much attention to their bad blood.