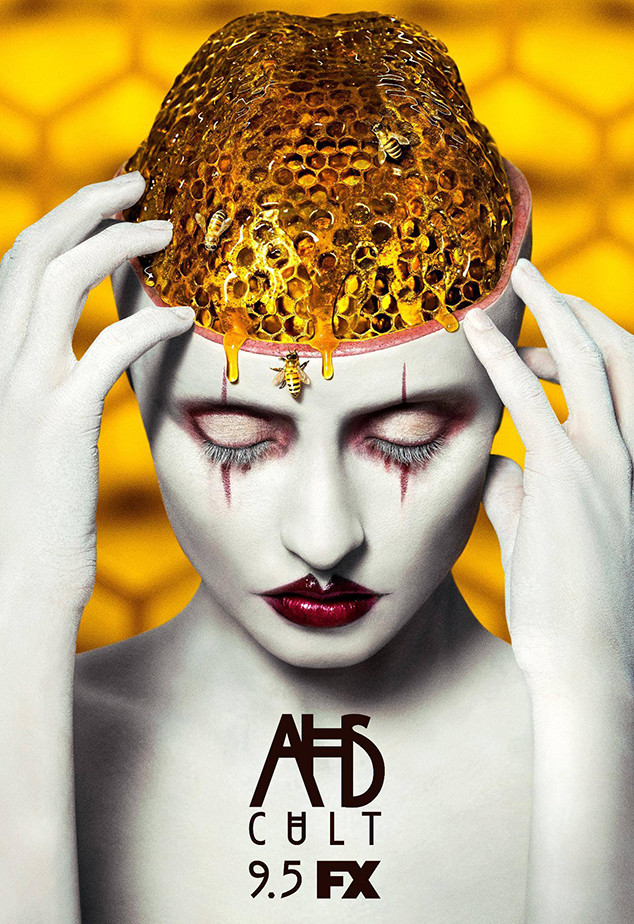 FX
The first poster for American Horror Story: Cult is here and if you have an aversion to bees and/or clowns, well, this isn't for you.
The official American Horror Story Facebook page shared the poster with the tagline "Be of like mind." This goes along with Ryan Murphy's teases of clowns and bees. You could theorize the clown cult, which seems to be inspired by Twisty, the murderous clown John Carroll Lynch played in American Horror Story: Freak Show, brainwashes its members to be like somebody, the leader. A hive mind.
Get the bee clues now?