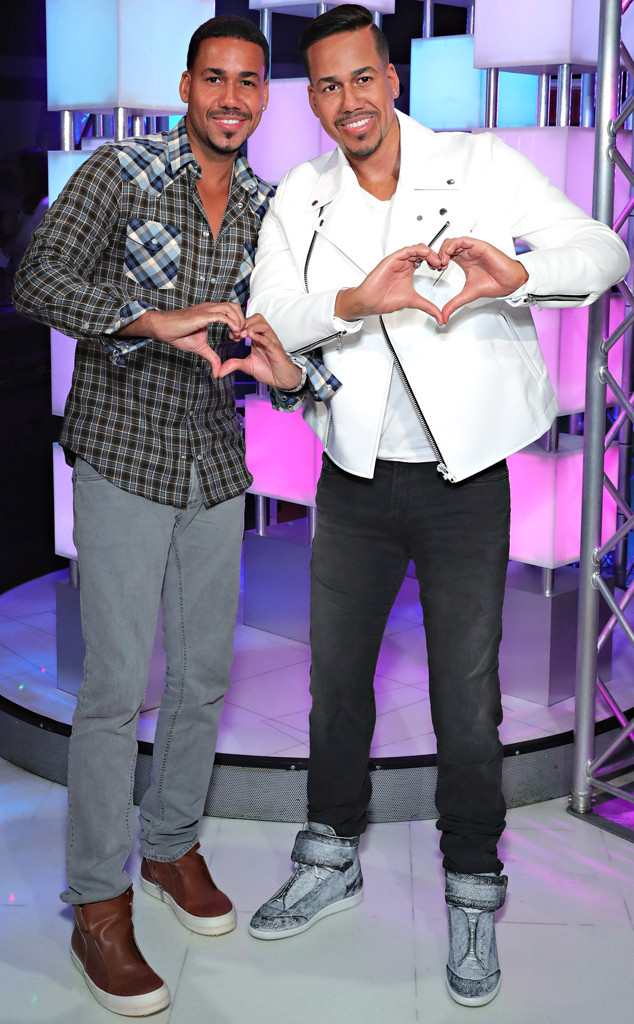 Cindy Ord/Getty Images for Madame Tussauds New York
Can the real Romeo Santos please stand up?
The "Imitadora" singer's highly-anticipated wax figure is finally here, and the star's Romeistas played a huge role in the flattering honor. The 35-year-old star posed with the statue for photos and even a video for fans that he later shared on Instagram. And honestly, it's not easy to tell these two apart.
"A complete honor, thank you Madame Tussauds, thank you, Jennifer Nieves, and to all the Romeistas that participated in the petition. In only two days #Golden. @nycwax," the star captioned the post.