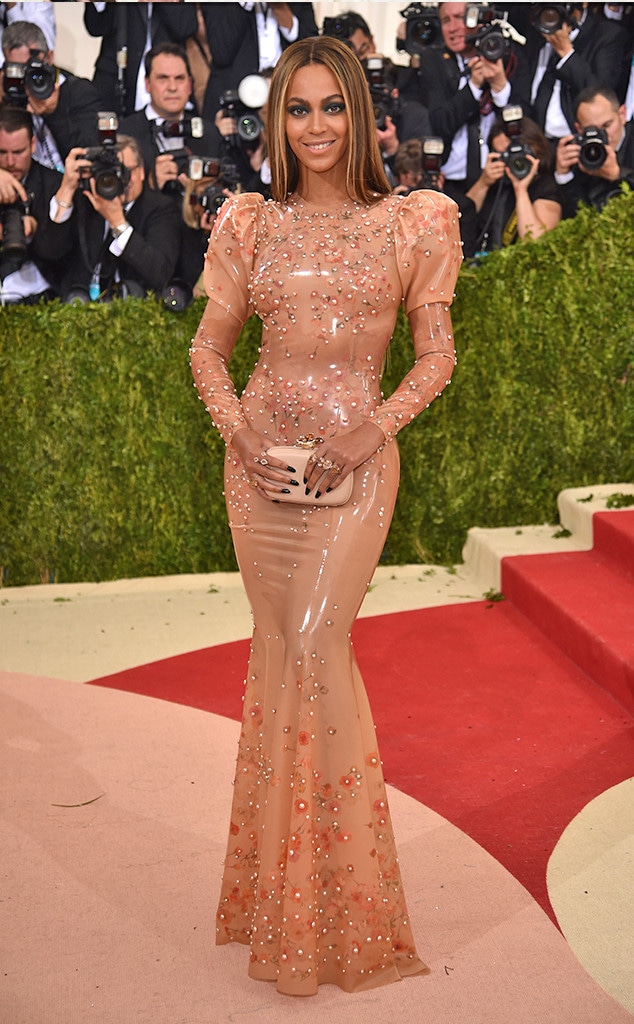 Dimitrios Kambouris/Getty Images
Beyoncé's latest wax figure debuted today—and it's getting a whole lot of attention...
The Beyhive has been buzzing with outrage since a tweet of an alleged Madame Tussauds wax figure of the Lemonade singer went viral last night—and it's not hard to see why.
Tweeters were quick to point out how little the figure resembled Queen Bey herself, from facial features to overall complexion, and accused the museum of whitewashing.
"I think this is the most disgusting, disrespectful wax figure of Beyoncé ever," one fan tweeted.
Many also made comparisons between the wax figure and famous white women, like Lindsay Lohan, Christina Aguilera and Kate Gosselin.
This viral controversy came on the same day as the reveal of Kylie Jenner's wax figure, and the accuracy of Kylie's led people to question if the same effort was put into Beyoncé's.
Madame Tussauds released the following statement to E! News soon after the controversy over the not-so-flawless figure, saying, "Our talented team of sculptors takes every effort to ensure we accurately color match all of our wax figures to the celebrity being depicted. Lighting within the attraction combined with flash photography may distort and misrepresent the color of our wax figures."
Whether or not the issue in this particular case is the lighting, Beyhive members posted other examples of wax museums failing to capture Bey's fierceness.
We all knew the icon was one of a kind, but now it's really clear that Beyoncé is impossible to recreate. 
This Twitter frenzy came on the heels of the singer recently setting social media abuzz when she posted the first photos of her two new babies, Rumi and Sir Carter.