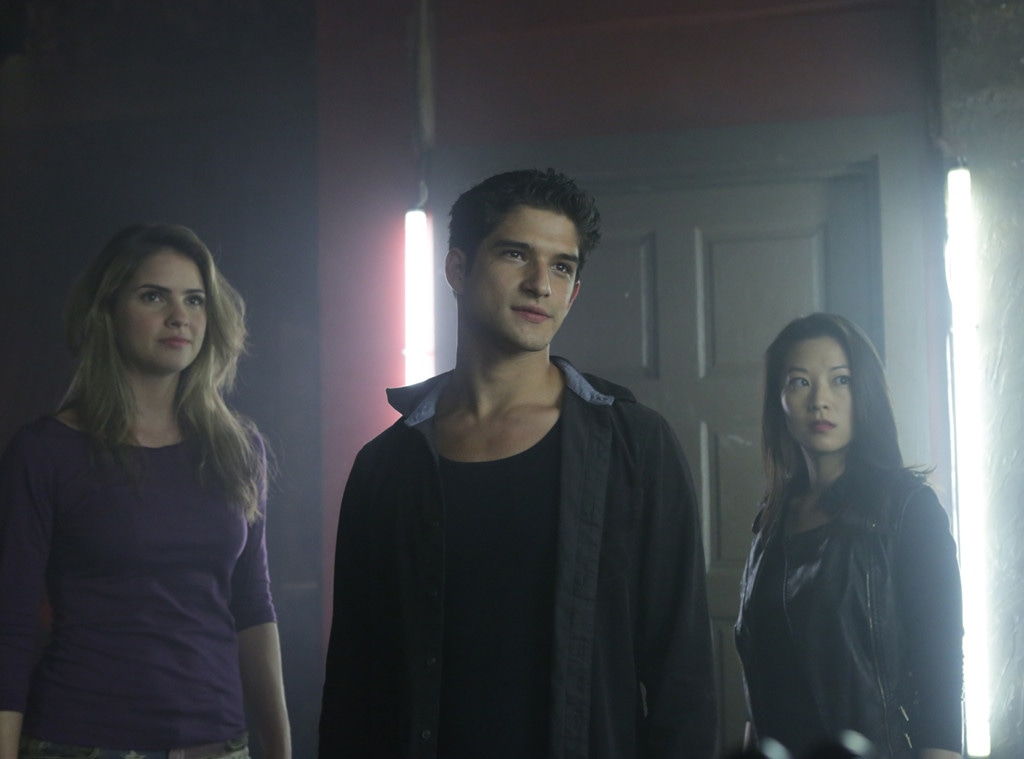 MTV
Teen Wolf is ending only to be rebooted. Probably. MTV is already at work on rebooting the popular series—even before it's officially ended, according to reports.
The series could turn into an anthology with a new cast and some returning faces, The Hollywood Reporter reports.
"These characters and these stories have hit a peak," MTV president Chris McCarthy told The Hollywood Reporter. "We are talking with [creator Jeff Davis] about how do we actually keep that franchise alive. And the beauty of the evolution of media is you can see the series going on through a series of podcasts and then see a resurrection of a new class in a couple years."
Teen Wolf, which was MTV's first scripted series, launched in 2011. The series is a reboot of the Michael J. Fox movie, but couldn't be further from it. Take a look at the final season trailer right now. Teen Wolf will be in Hall H for San Diego Comic-Con on Thursday.
The series could also live on in podcast form after the finale.
"How do we keep this franchise alive in podcasts, in the spirit of Serial, and then how do we actually reboot an entire new class? Because the heart of MTV is around these timeless issues of young people and coming of age, but the timely piece will be the whole new cast, new set of issues and stories to explore through them," McCarthy told THR.
Reboots and revivals are nothing new in the current TV landscape, they just usually happen after a show has been off the air for some time. The X-Files will have another event series season on Fox, Will & Grace is returning to NBC and in the reality genre, ABC has American Idol now and TLC is bringing back Trading Spaces with Paige Davis as host. In the animated realm, Nickelodeon is bringing back popular animated shows Rocko's Modern Life, Hey Arnold and Invader Zim as TV movies. Get more info on all the latest remakes and revivals in our handy guide.
The final season, which features the returns of fan-favorites Colton Haynes, Dylan O'Brien and Charlie Carver, premieres Sunday, July 30 at 8 p.m. on MTV. Too soon for a Teen Wolf reboot? Tell us below.