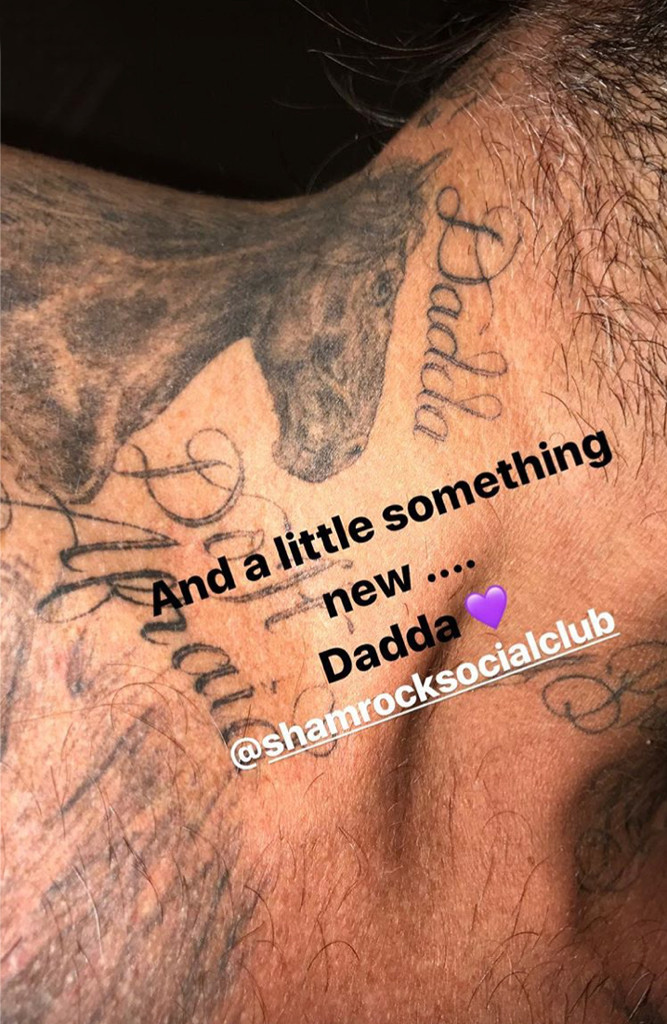 Instagram
David Beckham may be one of the world's greatest soccer players, but he's also one of the world's greatest dads.
The 42-year old retired soccer star paid a visit on Monday to his favorite tattoo parlor, Shamrock Social Club. The West Hollywood studio, which prides itself on "where the elite and the underground meet," is home to veteran artist Mark Mahoney. This is the same studio where Brooklyn Beckham got his first tattoo.
The former footballer showed off his newest ink on Instagram—part of his on-going collection dedicated to his family. The scripted tattoo, right above his detailed horse tattoo, reads "Dadda," paying tribute to his four children.