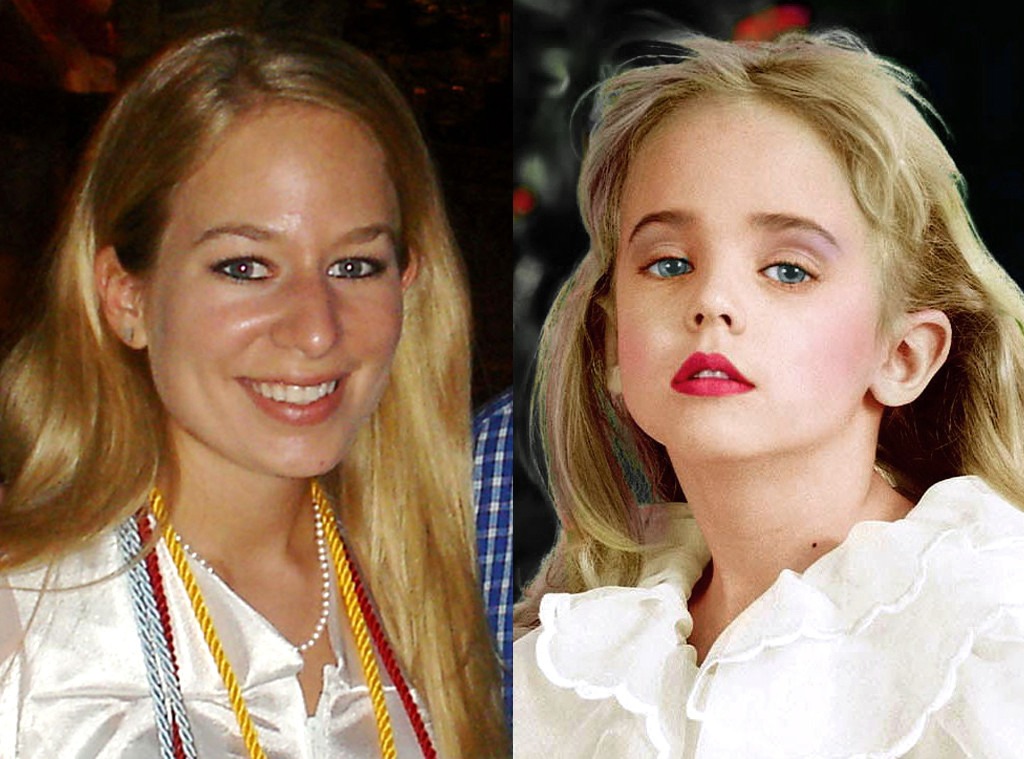 Courtesy Beth Twitty/ZUMA Press; Splash News
Is there anything more obsession-inducing, more worthy of a dive down a 10-episode rabbit hole of evidence and interviews and theories than a real, grisly, tragic, disturbing crime?
Yes, there is.
And that would be a real, grisly, tragic, disturbing crime that hasn't been solved.
With almost every network awash in true crime dramas or docu-series these days (and if isn't true crime, then it's made-up crime), audiences have continued to be eager consumers of the nitty-grittiest of details when it comes to the most infamous crimes in recent memory—and some, such as the still-unsolved murders committed by the unidentified (or identified-many-times-over) Jack the Ripper in the 19th century or the real-life Hollywood noir that was the 1947 murder of the "Black Dahlia," aspiring actress Elizabeth Short, that aren't so recent. 
Even some officially solved cases feel open again thanks to series probing the timeline of events, such as Netflix's Making a Murderer or the podcast Serial—both of which took on the cases of convicted murderers and poked various holes (blatantly in the former's case and more subtly in the latter) in the prosecution's story.
To what end, we'll soon find out.
Rehashing certain crimes never gets old, and in fact it has become most high-concept to come up with a fresh viewpoint and re-tell the tale, especially if new information is beyond our grasp. Quentin Tarantino's next movie is going to be about the Manson Family. Ryan Murphy unspooled American Crime Story: The People v. O.J. Simpson, a story we thought we all knew, in Emmy-winning fashion last year, and he'll follow that pop culture triumph in 2018 with the already hotly anticipated ACS: The Assassination of Gianni Versace.
Dick Wolf won't bother to thinly veil the headlines with Law & Order: True Crime, the first season of which will tackle the 1989 murders of Kitty and Jose Menendez at the hands of their sons, Lyle and Erik. And then of course there's the rapid speed at which Lifetime churns out true crime sagas, including the upcoming Menendez: Blood Brothers, starring Courtney Love as Kitty Menendez, and I Am Elizabeth Smart, starring U.K. actress Alana Boden as the titular 14-year-old who was kidnapped from her bedroom and held captive for nine months not all that far from her Utah home.
And not only are these decade(s)-old crimes, but they're ones that come with answers—not always the most satisfactory ones, when it comes to the ever-haunting "why?" but some justice nonetheless.
So call the world a little bit more obsessed when there are no answers.
Almost 21 years later, no one has ever been charged with the murder of 6-year-old JonBenét Ramsey, found in the basement of her family's spacious, suburban Colorado home on the day after Christmas in 1996.
A dozen books have been written. Names have been unearthed as possible suspects over the years, only to go right back into the ground. Just last year a CBS special presented evidence that seemingly pointed the finger at JonBenét's brother, Burke Ramsey—who then sued the lead investigator featured in the special for $150 million. Lifetime did another JonBenét movie. Netflix followed a few months ago with the eerie Casting JonBenét.
Tim Mosenfelder/Getty Images; Jane Caine/ZUMAPRESS.com
The 20-year mark also recently passed for the still-unsolved murder of Notorious B.I.G., who was gunned down after a party in the middle of one of L.A.'s biggest thoroughfares in front of seemingly countless eyewitnesses. His slaying, often taken into account with the equally unsolved murder six months prior of hip-hop nemesis Tupac Shakur in Las Vegas, has made for countless conspiracy theories as the evidence has been sifted through the years, the net encompassing an ever-growing cast of characters. Johnny Depp plays one of the lead investigators on Biggie's case in the upcoming film LAbyrinth, while the USA series Unsolved: The Murders of Tupac and the Notorious B.I.G. is slated for early next year.
There is no such thing anymore as a story that only crops up around "anniversaries" or other milestone dates from the case. There's really never a wrong time to seek justice, after all.
And ironically, not knowing the "who" allows people to pay more attention to the victim(s), many of whom tend to get lost in the scramble to understand the mind of a killer.
Also growing colder every day while the desire for truth still burns is the case of 18-year-old Natalee Holloway, a recent high school graduate who vanished while on a class trip to Aruba in 2005. At her father's request, so that he could access money he'd saved for Natalee's college fund to pay for her brother's tuition, she was declared legally dead in absentia by an Alabama judge in 2012.
Joran Van Der Sloot, one of the local boys questioned by police during the investigation and then arrested multiple times in connection with the case, is currently in prison in Peru for the 2010 murder of 21-year-old Stephany Flores Ramirez. Natalee was last seen getting into a car with Van Der Sloot and two of his friends, brothers Deepak and Satish Kalpoe, before failing to show up for her flight home the next morning.
But despite the world having identified a real piece of scum of the earth in Van Der Sloot, Natalee's body was never found nor has there been any real closure for Beth and Dave Holloway, the teen's parents who've tirelessly never given up their quest for justice.
"I have my answer as to what happened to Natalee, and he's sitting in prison in Peru," Beth said on Today last year. She continued, "Justice is being served for Stephany Flores, thank God. And he is in prison in Peru. But justice has not been served for Natalee."
Van Der Sloot at one point promised to tell the Holloways what happened to their daughter in exchange for $250,000, $25,000 of which Beth wired into his account, only to get more lies from him in return. He's been indicted on extortion charges and the Peruvian government says he'll be extradited to the U.S. to face them in 2038, after he's served his 28-year sentence for killing Flores. He's altered his story multiple times over the years, at one point telling Fox News he sold Natalee into slavery for $10,000 before calling back to say he'd made that up.
"I guess most people do look at anniversaries, but I still think about it every day,'' Dave told the Alabama Media Group in 2015. "That's something you'll never get out of your mind...The emotional trauma has a way of healing, and a person doesn't realize it until time goes on. When something comes up significant, you fall back down into that emotional state of trauma. I try to avoid those things as much as I can."
"You're always thinking we're going to get an answer quickly and it never comes. I never dreamed it would be 10 years, and we would not have a solid answer."
Dave Holloway's ongoing search for answers is now featured in the new Oxygen docu-series The Disappearance of Natalee Holloway, which premieres Aug. 19. (He and Beth were long divorced when Natalee went missing. She and JonBenét's father, John Ramsey, struck up a friendship in 2007 after meeting at a fundraiser.)
On Today this morning, Holloway and investigator T.J. Ward revealed that DNA testing is underway on human remains found during the course of an 18-month investigation, all of which will be addressed on the show.
"When we determined these remains were human, I was shocked,'' Holloway told Matt Lauer and Savannah Guthrie. "I know there's a possibility this could be someone else, and I'm just trying to wait and see."
Holloway also revealed that they were put in touch via an informant with a man whom they said had direct knowledge about what happened to his daughter. If the remains do turn out to belong to be Natalee's, "it would finally be the end," he said.
And while only a relative handful of cases have received the sort of attention that the Holloway and Ramsey cases got (and continue to get) as far as regular-people-turned-celebrities-by-way-of-tragedy go, there's no shortage of cold cases deserving of another look.
Netflix proved that in high-profile fashion recently with its critically acclaimed docu-series The Keepers, about the 1969 murder of Sister Cathy Cesnik, a nun who had uncovered systemic abuse at the Catholic school where she was teaching in Baltimore. Her body was discovered two months after she disappeared and her killer was never found. The seven-episode series didn't solve the case, but it pointedly indicted a corrupt system as two of her former students sought to uncover the "who" and in turn helped uncover the "why."
Oxygen's Dick Wolf-produced Cold Justice, which returned for a second season on July 22, features former prosecutor Kelly Siegler and her team of veteran investigators who've been everywhere from Oregon to Mississippi to Wisconsin to Flint, Mich., picking up the trails of small-town cases that are so cold the trails were abandoned years ago.
The season premiere found Siegler in Huntsville, Texas, to probe the murder of Mary Jane LeFlore, a young prison sociologist with the Texas Department of Criminal Justice who disappeared after leaving work one night in 1991. LeFlore's badly decomposed body was found in 1993 and her death was ruled a homicide. He husband, Larry LeFlore, who secured a divorce before her body was found and collected insurance money, was a suspect but there was never enough hard evidence for an arrest.
Until the Cold Justice team showed up in November 2016, that is. Their fresh eyes on the case file helped local authorities zero in on LeFlore and he was charged with Mary Jane's murder in June.
It really is all about the fresh eyes, whether they're gazing at a 150-year-old serial killer or the biggest scandal of the 1990s.
But the endless fascination with true crime, of which we're pretty much guaranteed an infinite supply so long as humankind persists, isn't just about gory details or people's never-failing tendency to swivel their necks at an accident as they're driving by. We want to know more about the real-life evil in our midst, in hopes that arming ourselves with knowledge will keep the devils at bay.
It's also not in our nature to give up on a mystery, whether it's the "who" or, knowing that already, the "why."
Tarantino wouldn't be taking up the Manson torch if he didn't feel there was more to be said, more to be examined, about the hold that the cult leader and mass murderer had over his followers, who on his orders slaughtered seven people over two nights in 1969. One of the best true crime reads ever, Helter Skelter, has already been written about the case, but there have been more books and a dozen TV specials about it since (including the Helter Skelter TV movie), as well as countless movies, shows and books inspired by the real-life events.
Still other cases are destined to remain cold, as evidence withers and witnesses—or the killers themselves—die, as whoever really was Jack the Ripper or whoever killed Elizabeth Short or whoever the real Zodiac Killler was, did long ago. But the slightest possibility that an answer is out there seems to be enough to keep viewers coming back for more.
If you shake the puzzle hard enough, maybe, just maybe, the pieces will settle into place.
The Disappearance of Natalee Holloway premieres Saturday, Aug. 19, at 7 & 9 p.m.
(E!, NBC, Oxygen and USA are all members of the NBCUniversal family.)