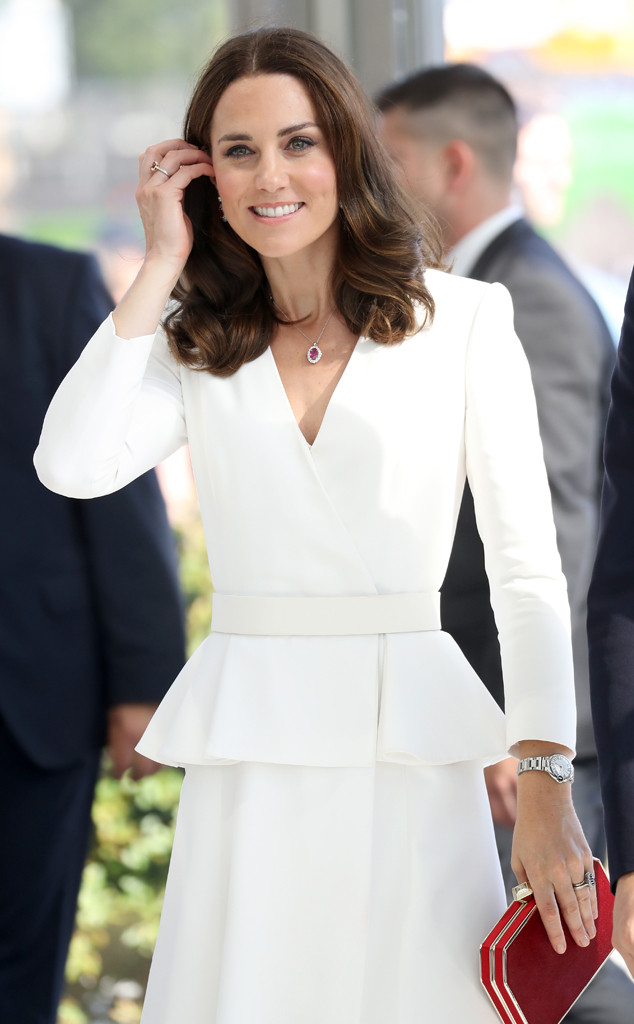 Chris Jackson/Getty Images
Kate Middleton was talking babies today!
The Duchess of Cambridge joined Prince William at The Heart—an incubator for digital and tech start-ups in Warsaw, Poland—where she was gifted with a couple cuddly toys for newborn babies.
Upon receiving the gifts, she looked over at the Duke of Cambridge and laughed, "We will just have to have more babies!"
Though her tone definitely appeared jocular, we can't help but wonder if babies are on the brain again for the royal couple.
Meanwhile, the Duchess received the gifts from the company Whisbear, which designs toys to comfort newborns by replicating the sound of the womb, responding to their cries to soothe them.