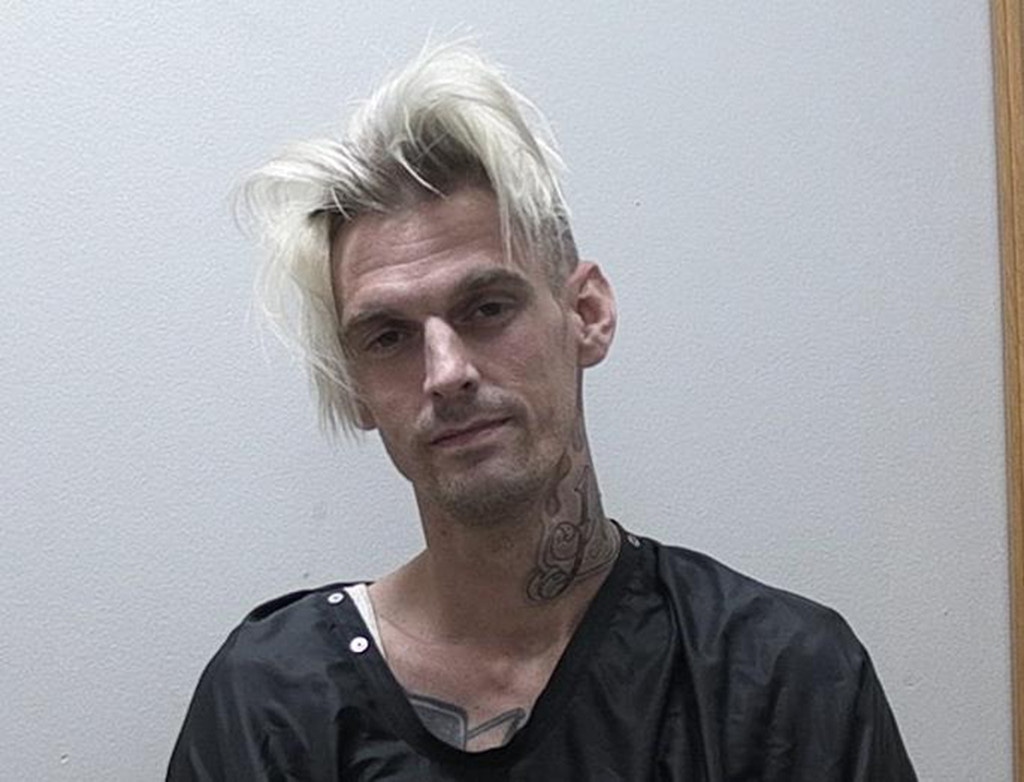 Habersham County Sheriff Office
Aaron Carter was arrested in Georgia Saturday on suspicion of driving under the influence and pot possession, while his passenger, girlfriend Madison Parker, was also taken into custody for alleged drug-related offenses.
The two have not commented. The 29-year-old singer was charged with three misdemeanors—DUI, possession of less than one ounce of marijuana and possession of drug-related objects, police records show. Parker was also charged with possession of less than one ounce of marijuana and possession of drug-related objects, as well as with obstruction of law enforcement officers.
Carter's bail was set at $4,610, while Parker's was set at $4,360. Carter was released on bond Sunday afternoon, a police spokesperson said.
Frazer Harrison/Getty Images
A first-time DUI conviction in Georgia can lead to a sentence of one year in jail, a $1,000 fine, a driver's license suspension, community service, probation and DUI education classes. Possession of 1 ounce or less of pot carries a possible sentence of one year in jail or a $1,000 fine.
Carter was previously arrested for possession of at least two ounces of marijuana in Texas in 2008. In 2011, he spent a month in rehab at the famed Betty Ford Center to treat addiction issues.
I was introduced to a lot of different things at a very early age," Aaron told E! News several years ago. "Marijuana, that was mostly the problem."
In 2005, photos of him at age 15 smoking what appears to be pot were published in The National Enquirer.
"There was a picture that leaked from one of my best friends of me smoking weed and it was on the front cover of The National Enquirer and it damn near ruined my career," he said. "I ended up going to the Betty Ford Center, you know, to go and just like take a break and try to just like, you know, figure out how to get myself healthy and together."
Carter was set to perform in Kansas City Saturday night. A tweet on his feed, posted that afternoon, read, "Due to transportation issues, Aaron will not make his set time tonight in Kansas City. He promises to come back soon. He apologizes to his fans in KC and Mix93.3."