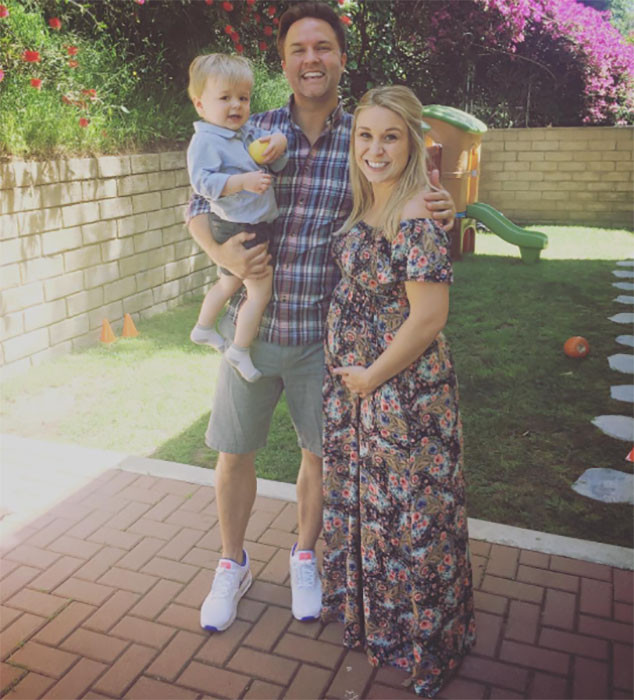 Instagram
A little girl is on the way for Scott Porter and Kelsey Mayfield!
The Friday Night Lights alum and his wife of four years just revealed the sex of the newest little one joining their team with the help of two cheerleading outfits.
"Our baby girl is going to have a tough time deciding who to cheer for...but we'll love her no matter what school she chooses...right, @kiwiporter?" he joked to Mayfield on Instagram. The adorable pint-sized uniforms are emblazoned with the symbols for University of Texas and University of Nebraska. While the actor is from Nebraska, we can assume his leading lady has special ties to Texas. Of course, Friday Night Lights was also set in the state.