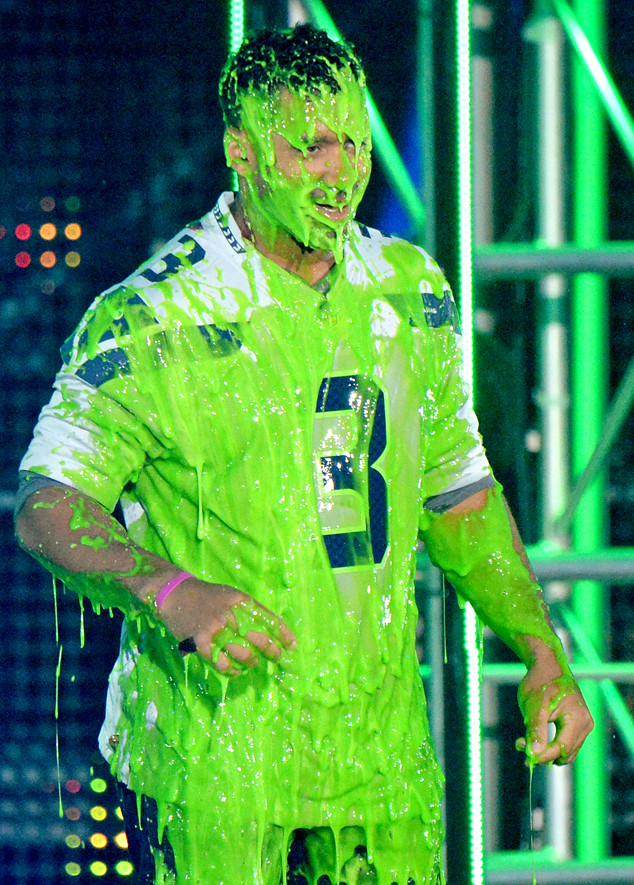 Kevin Mazur/KCSports2016/WireImage
Time to throw on your cleats and get ready for the ball...and a lot of slime!
Nickelodeon's 2017 Kids' Choice Sports Awards—which celebrates the best athletes in sports as well as the top moments in sports leagues—is off to a competitive start. Stars like Serena Williams and Olympic swimmer Katie Ledecky will go head-to-head alongside other nominees, including Tom Brady, Steph Curry and more.
The show is taking place today at UCLA's Pauley Pavilion in Los Angeles and is being hosted by Seattle Seahawks quarterback Russell Wilson for the third year in a row.
But while Ciara's hubby surely has tons of surprises up his sleeve throughout the big night, we also have to applaud those athletes who are taking home the esteemed orange blimps!
Check out the list of winners below: