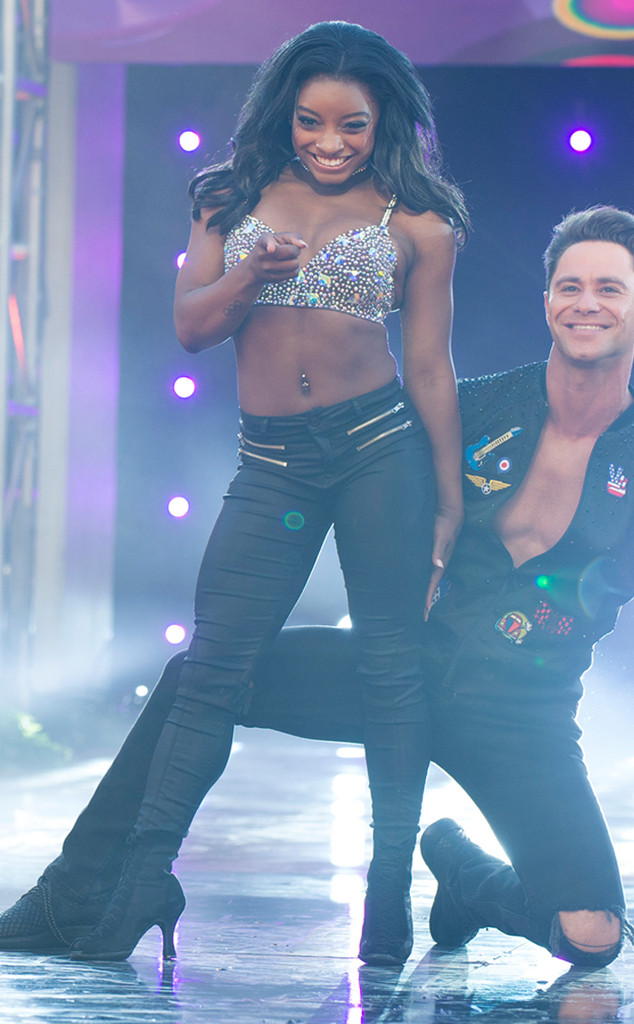 Eric McCandless/ABC via Getty Images
When it comes to defending herself against online trolls, Simone Biles deserves a gold medal.
The Olympic gymnast was going about her life when a naysayer took to social media to share their uncensored feelings about how Biles has been spending her days.
"It seems like you have partied non stop for a year," the digital critic wrote to her on Instagram. "#trash #unfollow #suckyassrolemodel." Well, the multi-gold medalist was not about to let the remark go by the wayside without being addressed.
"Talk to me when you train for 14 years and earn 5 Olympic Medals," Biles retorted. "I think kids would say otherwise. My year off is well deserved! Take a couple seats."