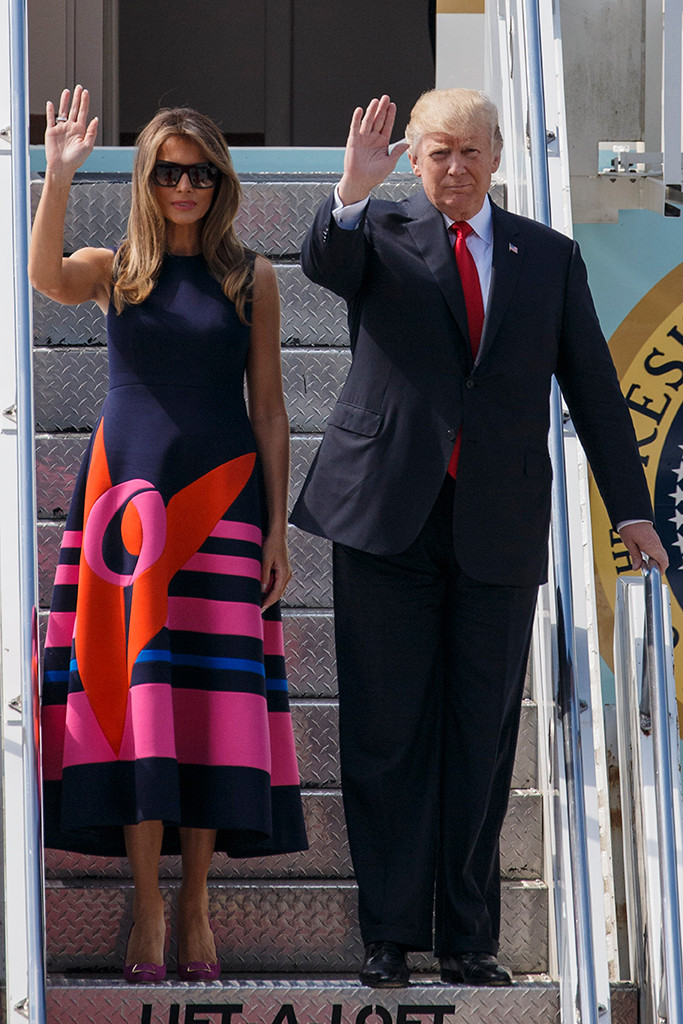 Morris MacMatzen/Getty Images
Melania Trump is unable to leave her hotel room in Hamburg, Germany.
The White House released a statement saying the first lady was unable to leave her residence due to safety concerns stemming from the on-going protests outside the G20 summit.
Violent protests began breaking out in the city yesterday as major leaders from around the world gather for the international conference. Upwards of 10,000 people from various protest groups marched into the city as German police confronted them. Therefore, Melania's communications director, Stephanie Grisham, said police cannot clear the first lady to leave her hotel.
"Hamburg police couldn't provide clearance for us to leave," she told reporters. "It's unfortunate."
Still, Melania took to Twitter to share a considerate message to those involved in the protests.
She tweeted, "Thinking of those hurt in #Hamburg protests. Hope everyone stay safe! #G20."
Melania was originally scheduled to take a tour of the German Climate Computer Center as well as a river cruise alongside several other leaders' spouses.
She arrived in Germany yesterday alongside President Donald Trump. The G20 summit began today.