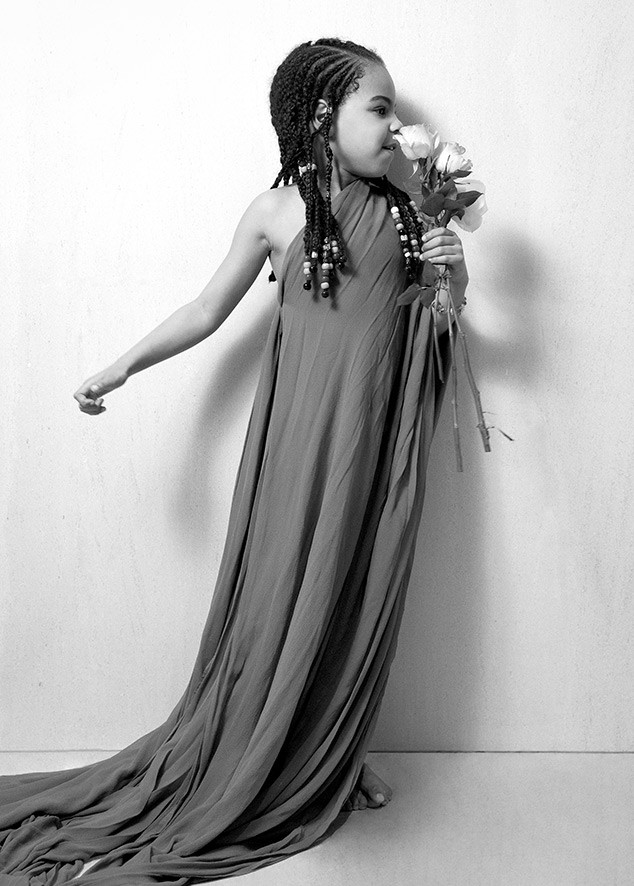 Courtesy of Beyonce
Blue Ivy Carter is her father's daughter.
A week ago, Jay-Z released his highly anticipated 13th studio album, 4:44, on TIDAL. A physical edition of the album, out July 7, includes three bonus songs: "Adnis," "Blue's Freestyle/We Family" and "MaNyfaCedGod," all of which were first heard in the visual teasers for the album. But the internet is buzzing over "Blue's Freestyle/We Family," which lets Jay-Z's daughter shine.
Blue raps for 45 seconds, saying, "Everything, everything is my only single thing / Everything I hear is my answer...I never hear that / I be in the posse / Never seen a ceiling in my whole life."
Some lyrics are hard to decipher—she's only 5 years old, after all—but she's clear in the freestyle refrain: "Boom shakalaka / Boom shakalaka / Everything in shaka / Everything in faka."