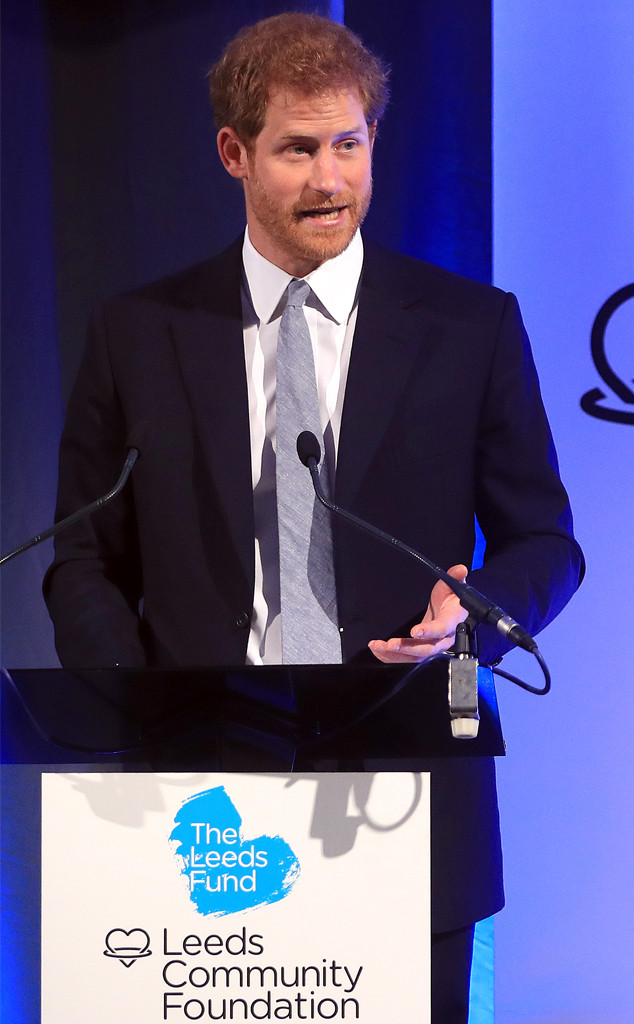 Danny Lawson - WPA Pool/Getty Images
Prince Harry says that while nowadays "there is now greater understanding, compassion and kindness" for people who open about their struggles, more must be done to "make conversations about mental health as common place as those about physical health."
The 32-year-old royal made his comments in a speech at the Leeds Leads: Encouraging Happy Young Minds event Thursday.
Mental health awareness is a subject close to his heart. Harry had earlier this year admitted to undergoing counseling to cope with the loss of mother Princess Diana. He, brother Prince William and sister-in-law Kate Middleton have long supported the Heads Together charity, which aims to end stigmas about mental health. The three cheered on runners competing on behalf of the group at the 2017 Virgin Money London Marathon in April.
"Since the London Marathon two months ago, I have spoken to many people who now feel able to reach out to family, friends and colleagues and discuss what they have been feeling," Harry said in his speech. "But what has struck me most is the number of people I've met, who have direct experience of mental health challenges, either themselves or those close to them. So many of these stories could have been very different if awareness was better and help had been sought sooner."