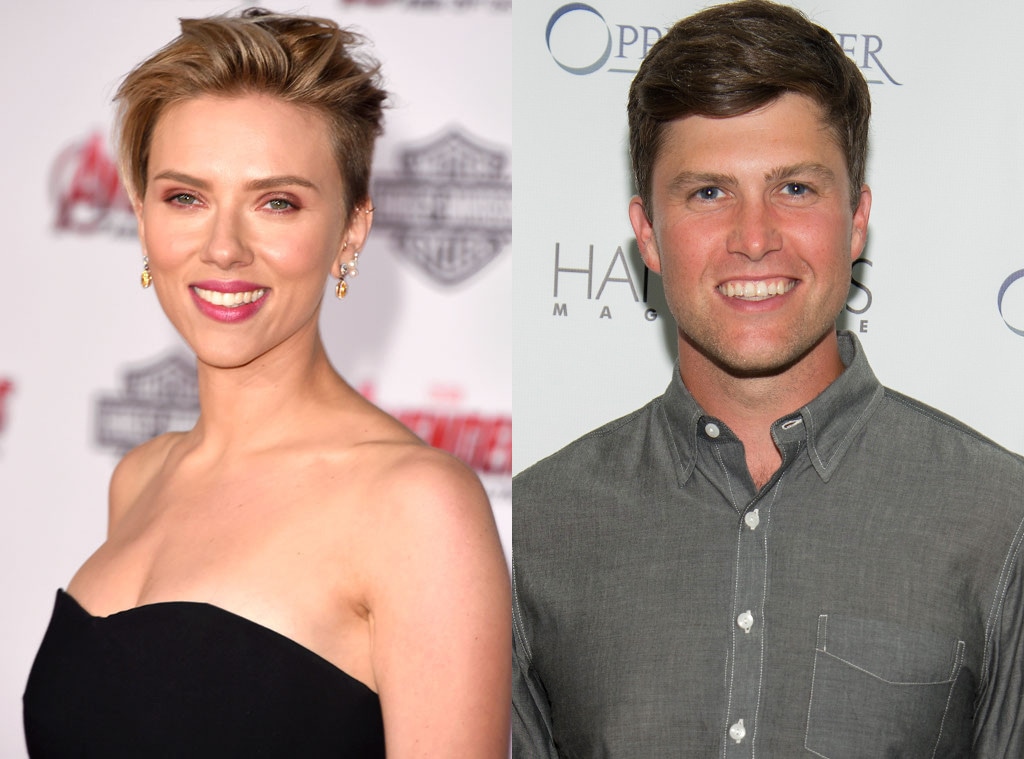 Craig Barritt/Mark Sagliocco/Getty Images
Scarlett Johansson may have found someone special to spend summer with.
Less than two months after E! News confirmed that the Rough Night star and Colin Jost were "hooking up," we're learning a bit more details about Hollywood's new romance.
"Colin and Scarlett are dating and having fun," a source shared with E! News. "They are still getting to know each other, but she is really into him and it's getting more on the exclusive level."
Our insider added, "She is pretty busy with work now, but has cut out time to see Colin numerous times."
Over the long Fourth of July holiday weekend, the pair was photographed getting dinner together at The Palm in East Hampton. Colin had celebrated his birthday just one day earlier.
Watch:
Will Colin Jost Play Coy About Scarlett Johansson Romance Rumors?
So what exactly has made these two click? For starters, one source says the Saturday Night Live funnyman is an overall good guy.
"Scarlett says he is different than many of the men she has been with," our source shared. "She is pretty picky who she goes out with even if it's just dating. They share many similarities together."
Another insider added that the pair has "a good time together" and has been seeing each other when they can, casually. In other words, there's no pressure.
Back in June, Colin stayed mum on his fling with Scarlett. When asked about the A-list actress at the Hilarity for Charity event, the comedian simply stated, "I'm very happy in my personal life."
Scarlett previously hosted Saturday Night Live for the fifth time back in March while promoting her sci-fi movie Ghost in the Shell. E! News learned that the stars began seeing other soon after.
In fact, a source added that Colin has met a few of Scarlett's friends. We told you he's someone special.