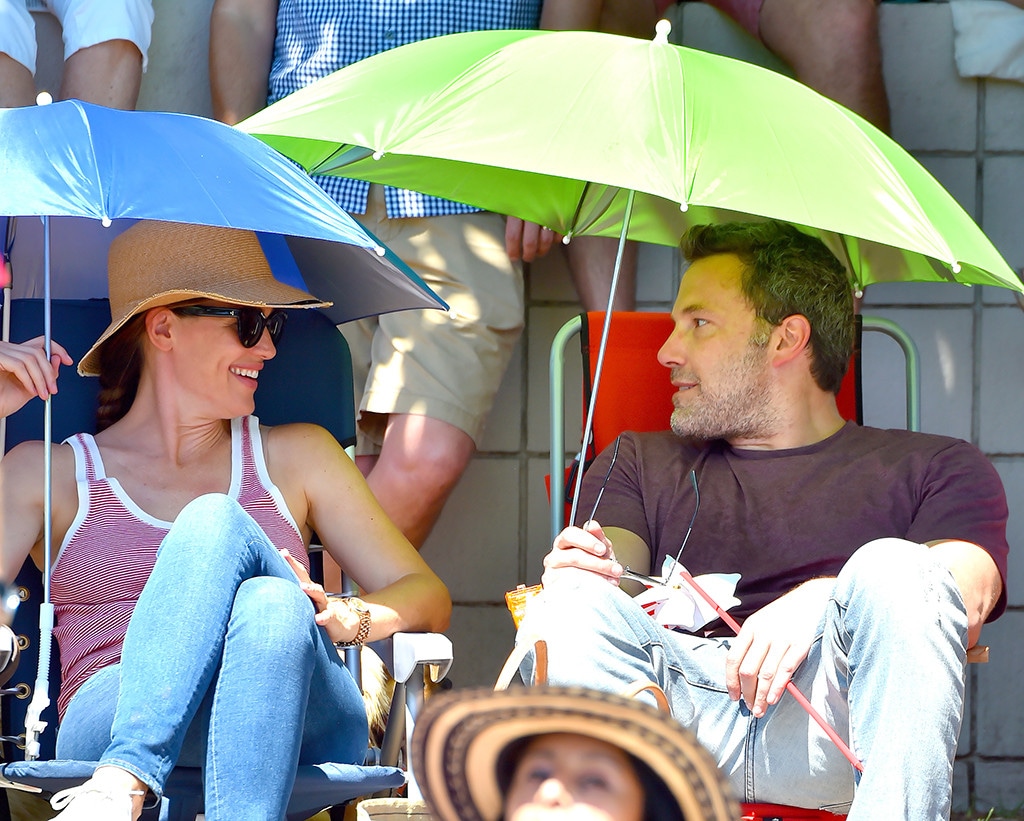 Fern / Splash News
Jennifer Garner and Ben Affleck are sticking together, even after officially filing for divorce.
E! News can confirm the former couple celebrated the Fourth of July together in Los Angeles alongside their children, Violet, 11, Seraphina, 8, and Samuel, 5. The family kept their tradition alive, watching the patriotic parade in the Pacific Palisades.
"The Palisades Fourth of July Parade is an annual family tradition that's really important to Jen and the kids," a source told us. "Jen has been going to the parade for years and loves the community spirit and seeing friends come out. She always runs the 5K in the morning and then comes out for the parade in the afternoon."
Our insider continued, "Ben will always be there for important family events, and this was no exception. It's something they all look forward to doing together as a family. They had a great day watching all the street performers and marching bands."
Affleck and Garner—who officially filed for divorce in April after being separated for two years—continue to remain united as they co-parent their children, making family their No.1 priority.
Erik Pendzich/REX Shutterstock
"Ben and Jen are on good terms," the source told us. "They have an understanding between them that they will always put the kids first and their personal differences aside. They want their kids to have two parents and a happy family dynamic. They work out their schedules to make sure that when an important family event comes up, they can all do it together."
In fact, last month, Garner and Affleck took their children on a vacation to Baker's Bay where they met up with several other family friends.
"We are definitely a modern family," Jen told Today last summer. "You don't have a choice," she added, admitting that while their "new normal" might appear unusual to some, they're actually "doing really well."
Ben reiterated that statement when he told E! News, "Jen is a superhero mom. She is an amazing mother, and I'm really lucky to have her as a partner to co-parent these kids with. We try our best, we put them first and that's what we do."