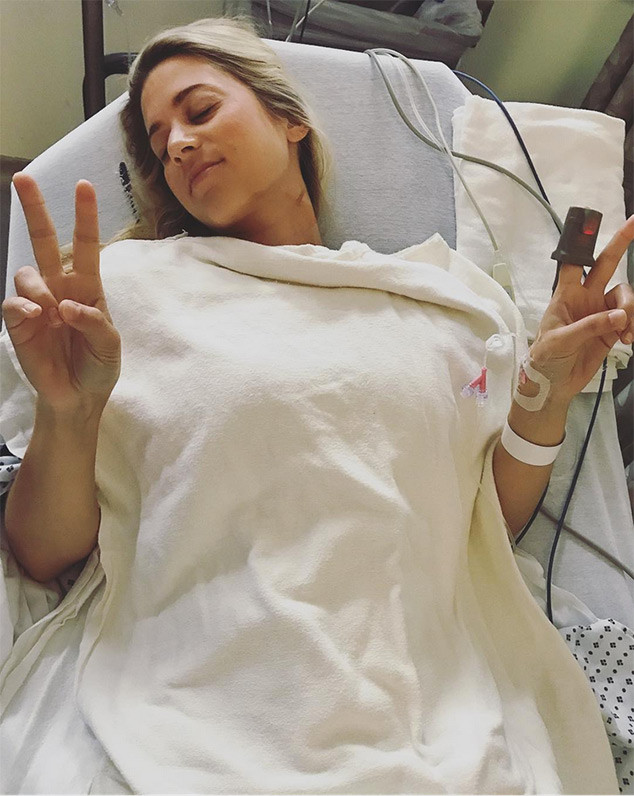 Instagram
Two and a half months after getting a preventive double mastectomy, The Bachelor's Lesley Murphy announced via Instagram Monday that she has undergone breast implant surgery.
The political consultant, who competed for Sean Lowe's heart on TV in 2013, announced in April that she carries the BRCA 2 gene, putting her at a higher risk of developing breast cancer; Murphy's mom is currently in remission from her own breast cancer diagnosis three years ago.
After Murphy's double mastectomy, doctors placed an expander in her chest to stretch the tissue and make room for her breast implants; she later received regular injections of a salt-water solution to inflate the expander before undergoing the second surgery. As Murphy recounted in another Instagram caption Sunday, "In just 83 days, I went from a completely flat chest in horrific pain to somewhere around a comfortable C-cup. Well...as comfortable as I can be in these expanders. The best way I can describe them is like two big boulders on my chest."