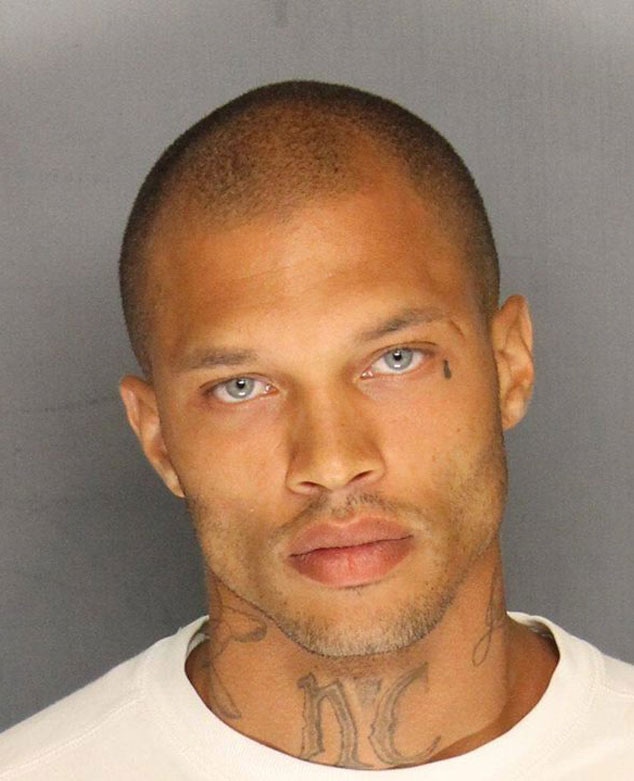 Stockton Police Department
What's good, Jeremy Meeks?
The 33-year-old "Hot Mug Shot Guy" and convicted felon-turned-model was photographed making out with Topshop heiress Chloe Green, 26, on a yacht near Turkey, as seen in pics posted by The Daily Mail over the weekend. One problem though: He's married.
He and his wife of eight years, Melissa, has not commented on the photos. She still states on her Instagram page she is "wife to Jeremy Meeks." Melissa, who shares three children with Jeremy, has received a slew of sympathetic comments from fans.
Meanwhile, Chloe posted on her own page a photo of herself with Jeremy and his manager and photographer Jim Jordan.
"Just the Beginning," she wrote. "We appreciate all the love and the hate." 
Chloe has since taken the photo down, but of course, it's still everywhere. The Internet never forgets...
Jeremy rose to fame in 2014 after his mug shot, taken after his arrest for felony gun possession, went viral.