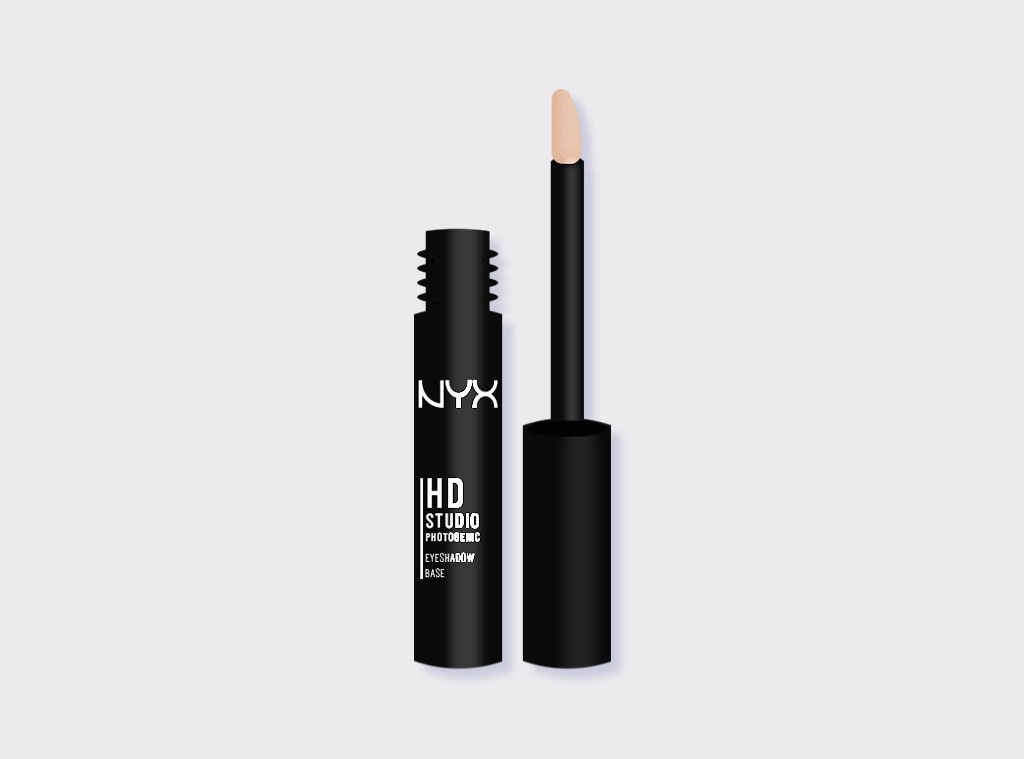 Rule of thumb: When the weather warms up, the first thing to go is excessive makeup.
But just because its summer doesn't mean that you have to ditch your favorite eye shadows. You do however need to have the right prep product to make sure that it stays put all day, particularly when you're extra-sweaty. That's where NYX Professional Makeup Eye Shadow Base comes in. Be warned: This is not your average eye shadow primer. For one, it actually works and better yet, it lasts.
NYX, as an affordable drugstore brand, already has a standout reputation in our book, but trust: This shadow-setting product is next level.
Out of the sleek black tube, the fair skin-colored formula is creamy, and bonus: There's no funky scent that you tend to get with other like-minded products. Its super lightweight in texture but just a note: A little goes a long way. Application is a cinch, too. Simply use the sponge-y wand to dab it on your lids anywhere that you'll be applying shadow. Pro tip: You might have to use your fingers to make sure it's fully blended, but overall, the application is pretty idiot-proof.
It dries on contact but doesn't feel dry—just powder-y soft. Once it's on, apply your eye-shadow as usual. Let's just say we wore ours outside all day and when we looked in the mirror that evening? No creases in sight and our violet shadow was just as vivid as it was when we swiped it on in the A.M. (score).