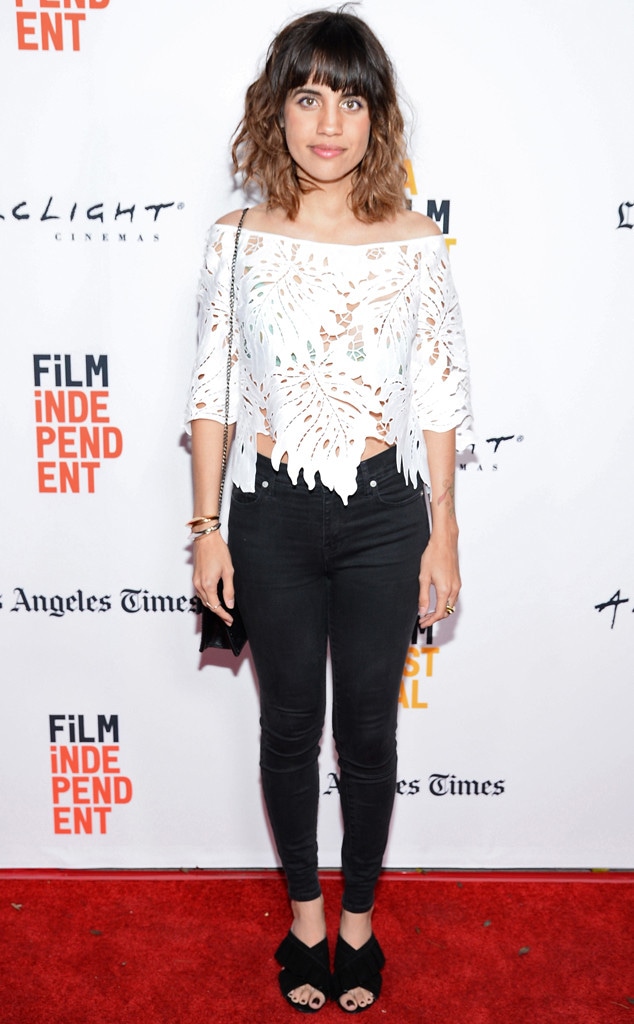 Tara Ziemba/Getty Images
Parks and Recreation alum Natalie Morales has come out publicly.
The 32-year-old actress made her comments on Twitter and on her former co-star Amy Poehler's Smart Girls website Friday.
"I'm coming out. I want the world to know #PrideMonth," she tweeted.
"I don't like labeling myself, or anyone else, but if it's easier for you to understand me, what I'm saying is that I'm queer," she wrote on the website. "What queer means to me is just simply that I'm not straight. That's all. It's not scary, even though that word used to be really, really scary to me."
"I know this isn't some big, life-shattering revelation that everyone will be shocked by," she continued. "The reason I decided to share this with you and with the world is because even though me telling you I'm queer might not be a big deal these days, things are still pretty bad out there for people like me. There are gay concentration camps in Chechnya where people are being tortured right this second. In our very country, 49 people were killed and 58 people were wounded just last year because they were dancing in a gay club. Our safe spaces are not safe. I think it's important that I tell you that this familiar face you see on your TV is the Q part of LGBTQ, so that if you didn't know someone who was queer before, you do now." 
Morales talked about attending church and Catholic school as a kid and later attending public high school, which she loved. She talked about a secret relationship with an openly bisexual girl and the tearful aftermath of their breakup, during which she underwent therapy.
"I know I thought something was really wrong with me," she wrote. "I was ashamed and I thought I was dirty. I knew that the church said it was wrong and that God said it was wrong (even though I couldn't exactly figure out why, if it wasn't hurting anyone)."
She said she went on to date boys and only came out of the closet to her friends when she was in her '20s, after moving to Los Angeles.
In her post, Morales also expressed her support for young people still in the closet.
"I also think it's important that if there are any scared kids out there, like I was, I can tell you that whole 'It Gets Better' campaign is true. It does," she wrote. "And you're not weird. You're not bad. You're not unholy. You're exactly what God intended you to be. You are exactly what you are supposed to be, because nothing is supposed to be anything except for what it is, even if not everyone understands that. You are an essential part of the world just as you were created, and I want to see you. The real you."