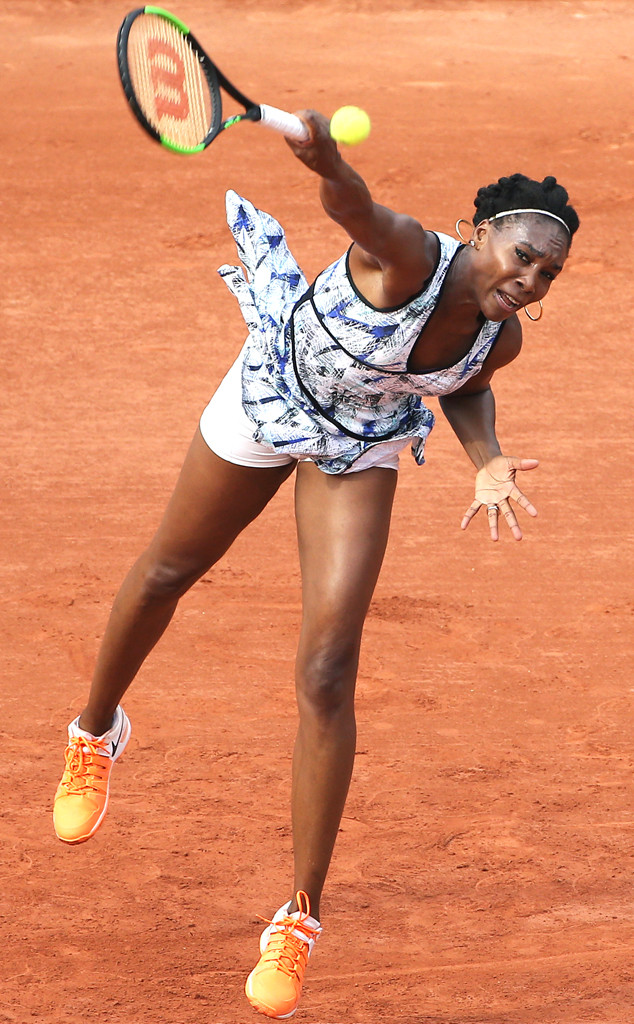 Jean Catuffe/Getty Images
Venus Williams was involved in a recent car accident that left one man dead, according to a police report released Thursday and obtained by E! News.
The collision occurred on June 9 in Palm Beach Gardens, Fla., though 78-year-old Jerome Barson died two weeks later after being taken to the ICU with head trauma. The victim's wife (who suffered broken bones and other injuries) was behind the wheel and approaching an intersection when the tennis pro's 2010 Toyota Sequoia SUV moved into the intersection at the same time.
The driver of the 2016 Hyundai Accent told authorities there wasn't enough time to stop her car from colliding with the side of Williams' vehicle. Meanwhile, the sports star claimed that she entered the intersection on a green light, but because of traffic, she slowed her car down and thus could not clear the intersection. Additionally, Williams said she did not see the Barsons' car when she crossed into the lanes.
Witnesses told investigators that Venus ran a red light.
In a statement, her attorney, Malcolm Cunningham, told E! News, "Ms. Williams entered the intersection on a green light. The police report estimates that Ms. Williams was traveling at 5 miles per hour when Mrs. Barson crashed into her. Authorities did not issue Ms. Williams with any citations or traffic violations. This is an unfortunate accident and Venus expresses her deepest condolences to the family who lost a loved one."
Williams would later speak out on Facebook writing, "I am devastated and heartbroken by this accident. My heartfelt condolences go out to the family and friends of Jerome Barson and I continue to keep them in my thoughts and prayers."