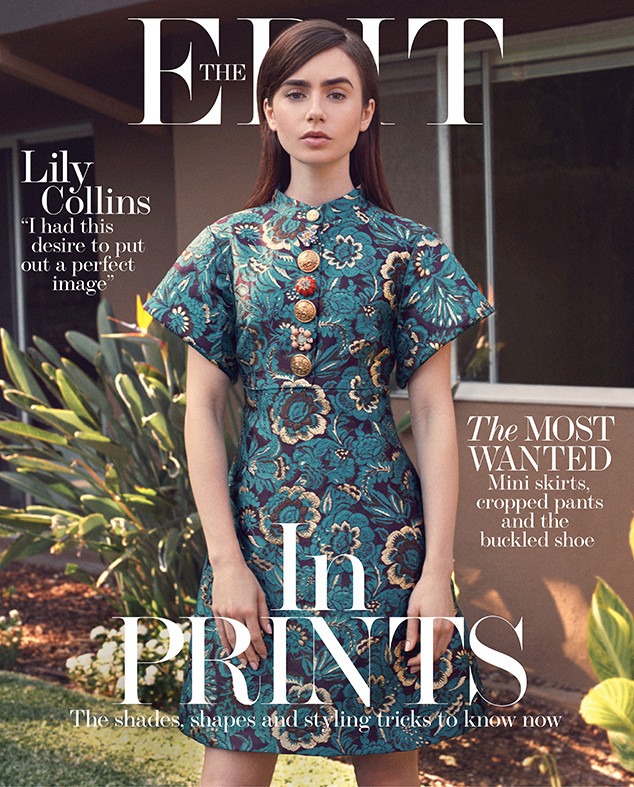 Stas Komarovski / The Edit
Lily Collins' drastic weight loss for the film To the Bone was shockingly met with mixed reactions.
In a cover story interview for Net-A-Porter's digital magazine The Edit, the 28-year-old actress reveals that she even received a compliment.
"I was leaving my apartment one day and someone I've known for a long time, my mom's age, said to me, 'Oh, wow, look at you!'" Collins said. "I tried to explain [I had lost weight for a role] and she goes, 'No! I want to know what you're doing, you look great!' I got into the car with my mom and said, "That is why the problem exists." 
Stas Komarovski / The Edit
Collins plays an anorexic girl named Ellen in To the Bone, which is set for release on Netflix on July 14. The actress said that after filming, she was "told that a lot of media didn't want me in their magazines."
"Not just on the cover—they wouldn't put me inside looking the way I did, even though it was for a movie," she said. "I told my publicist that if I could snap my fingers and gain 10 pounds right that second, I would."
The actress has previously revealed that she herself had suffered from an eating disorder in real life. Speaking to The Edit, she recalls the shock she felt while filming a particularly revealing scene in the movie.
"There's a scene where I'm taking my clothes off to be weighed by Carrie Preston, my stepmom in the movie, who takes a photo on her phone and shows it to me. I didn't think she'd actually take one but she did," Collins said. "I saw myself in the photo and my heart dropped. So when my mom saw the film, she saw Lily's reaction because she knows me the best."
The movie moved her real mother to tears, she said.
"The first time she was a bit in shock. The second time I looked over at the end and she was sobbing; it really hit her hard," Collins said.
"To read the full interview with Lily Collins, read The Edit at http://www.net-a-porter.com/magazine/408/12 and/or download The EDIT's free app for iPhone, iPad and Android.