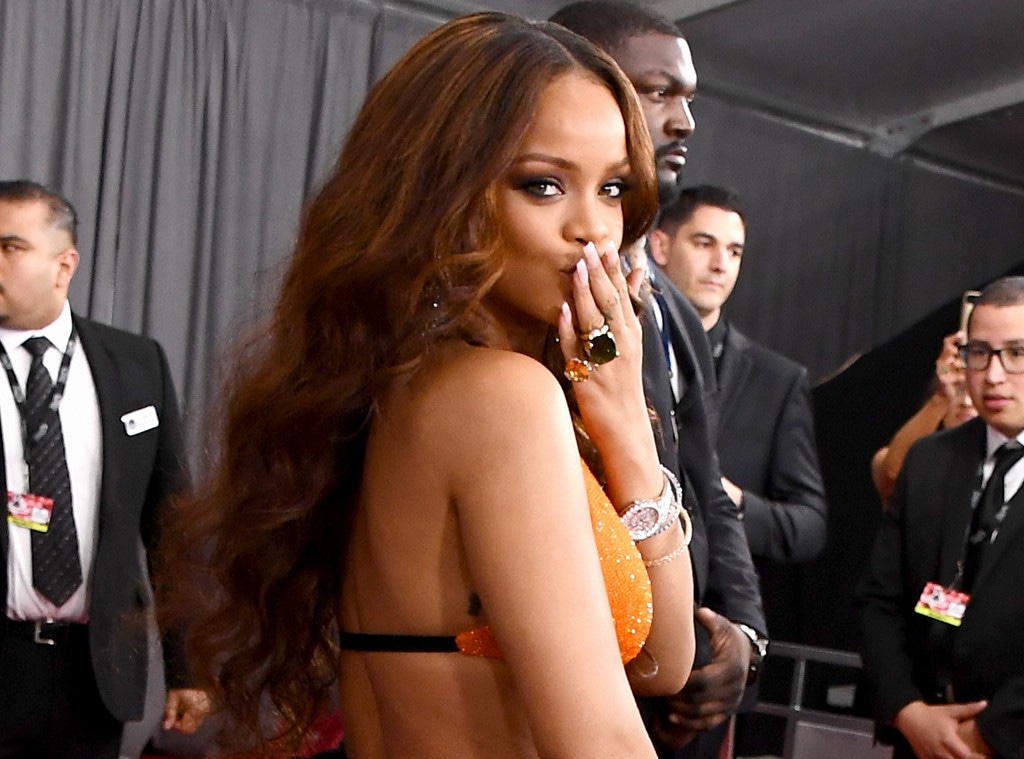 Jon Kopaloff/FilmMagic
Consider Rihanna the phoenix risen from the dating ashes.
Barely 21 when her seemingly idyllic relationship with 19-year-old sweetheart Chris Brown turned violently ugly, the Good Girl Gone Bad artist could have been forever sucked into that circle of drama.
She was sucked in, for awhile, requesting that the judge not issue a 100-yard restraining order after Brown pleaded guilty to assaulting her, and choosing to reconcile with him on and off for the next four years. She even sat with Brown's mother at one of his probation hearings in 2013. To be sure, her ongoing relationship with Brown won her plenty of critics, as there are always countless people who confidently know exactly what they would do in a similar situation ready to weigh in with their opinions.
So Rihanna was in for it from both sides—those who were outraged on her behalf and simultaneously disturbed by her choices.
But if you look more closely at Rihanna's choices, particularly the ones she's made since fully cutting ties with her first love, they appear to be the choices of a young woman who's determined to not let just any man hold sway over her ever again. Not that that's stopped the guys from veritably lining up to take their chances with the perennially unattainable artist.
"While we're on the topic of Instagram, I just wanna say it's a bit of an awkward vibe tonight. I gotta say, I've never been in the same room as so many guys who have DM'd my ex girl," Drake, who has publicly pledged allegiance to RiRi over the years, joked during his monologue while hosting the 2017 NBA Awards this week. "There's a lot of DPs sent to that inbox, man, y'all are some dogs."
Yet for all of the visibly good times captured in photos taken all over the world, on stage, on yachts, at clubs and concerts, sporting events and parties, and, most recently, in swimming pools, Rihanna has refrained from being tied down. She's the Lady Leo, and yet she's not even as into settling down (albeit temporarily) as her dear friend Leonardo DiCaprio is—nor is she necessarily interested in casual hookups.
"When you love somebody, that's different," she explained to Vanity Fair in 2015, surprising those who assumed that singing authoritatively about sex meant Rihanna was acting out her (or their) fantasies on a daily basis. "Even if you don't love them per se, when you care enough about somebody and you know that they care about you, then you know they don't disrespect you. And it's about my own respect for myself. A hundred percent."
Andreas Rentz/Getty Images
In her own way, she has revolutionized the art of dating while female—people are as interested in her love life as ever (and Drake makes up for anyone who isn't) but no one really bats an eye when she changes beaus as some would when, say...Taylor Swift would step out with a new guy and be instantly scrutinized for rushing into the next thing.
Rihanna, in all her swaggy glory, has her timing down to a leisurely science that suits her. Her established badassery and relentless sex appeal and the fact that she's usually surrounded by admirers make it seem as though there would be more guys linked to her, but really—by young Hollywood standards—not all that many have been granted access into her orbit. And most of them have just been near enough to catch a few rays from her glow...
Such is what Rihanna was forced to get used to at a very early age, even before her initial relationship with Chris Brown spiraled out of control.
"Sometimes it's the first time I'm meeting this person [any person]—and then all of a sudden I'm 'with them.' It freaks me out," she admitted to Vanity Fair. "This industry creates stories and environments that can make you uncomfortable even being friends with someone. If you see me sitting next to someone, or standing next to someone, what, I'm not allowed to do that? I'm like, are you serious? Do you think it's going to stop me from having a friend?"
Moreover, her fame has had to make her much more cautious about whom she lets get close to her. No wonder she's stuck close to just a few people and was willing to play the rebound game—she at least knew them.
"I'm the worst. I see a rumor and I'm not calling [them] back," she said. "I've had to be so conscious about people—what they say and why people want to be with me, why people want to sleep with me….It makes me very guarded and protective. I learned the hard way."