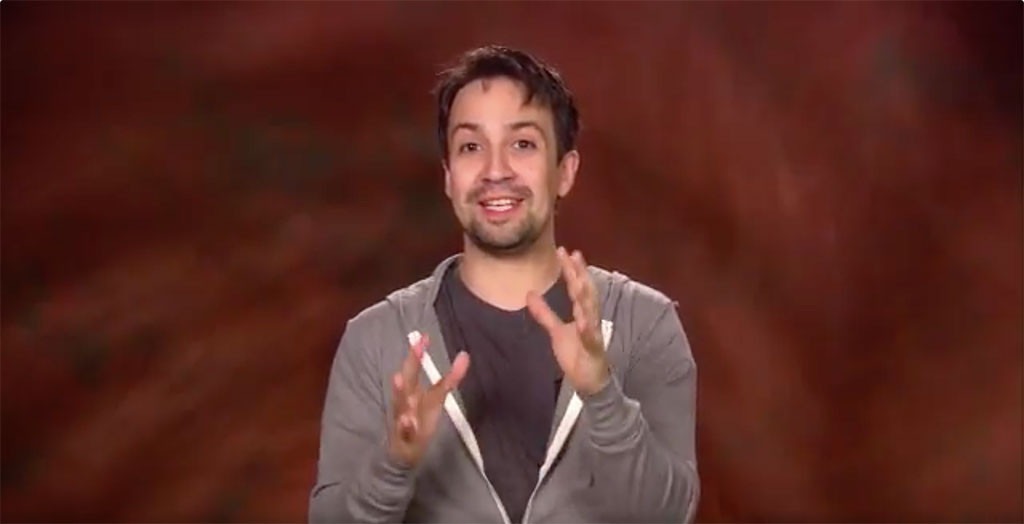 Twitter
Lin-Manuel Miranda has stars singing for their tickets. 
The Hamilton creator and star has posed his newest challenge to his legions of fans in honor of a special cause. Miranda has teamed up with Prizeo once again in honor of Immigration Heritage Month to benefit the Immigrants: We Get the Job Done Coalition. The task is simple—unless you don't like singing in public. The actor has asked anyone interested in winning two tickets to the Los Angeles opening night of Hamilton (as well as airfare, accommodations and face time with Miranda himself) to donate $10 and post a video singing any Hamilton track of your liking to be eligible to win. 
"In addition, you and a friend will attend what I promise will be a star-studded after-party," he says on the campaign's website. "We'll also make sure we connect and snap a photo together."
As could have been expected, famous Hollywood faces quickly pressed record in honor of the cause—and the results are almost as good as actually seeing the show. 
From Eva Longoria to the Harlem Globetrotters, stars warmed up their pipes to sing and rap for a shot at their own seats. While we wait for this to take the Internet by storm, check out some of the performances below: 
As Hamilton says, "There's a million things I haven't done," but you can cross this off the list.