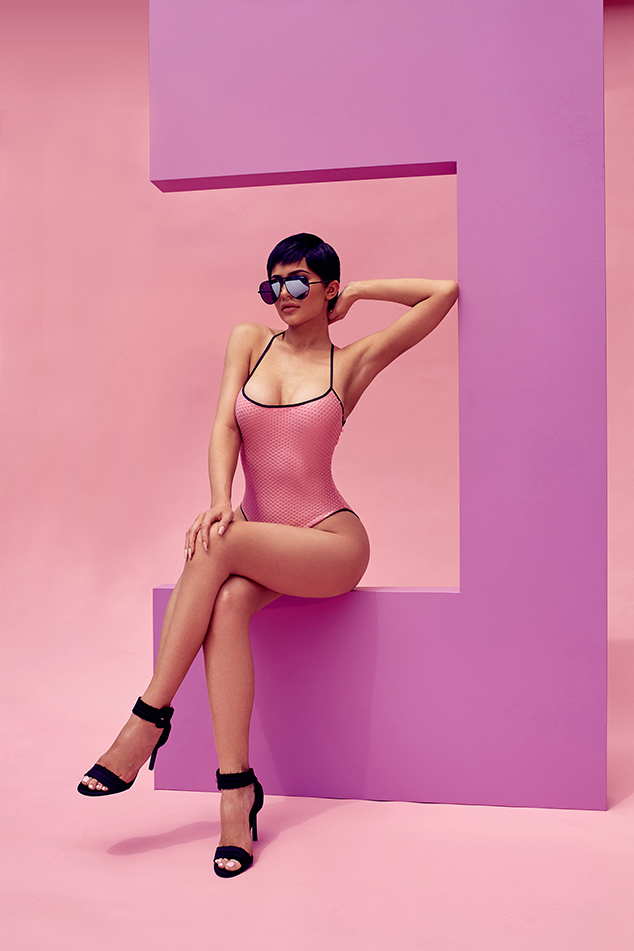 Courtesy of Quay Australia
Kris Jenner, is that you?
While you may think the reality star momager took on a sexy new campaign, that's actually her youngest daughter, Kylie Jenner.
The 19-year-old is the face and creative influence behind Quay Australia's new eyewear line, which the company dubs the "king of all collections."
In the campaign, Kylie dons a one-piece bathing suit and a short faux pixie, transforming her into a young version of her mama.
But Kris look-alike aside, the lip-kit mogul and fashion designer is super stoked to be working with Quay—a brand her family has been rocking for quite some time.
"I've been wearing Quay Australia sunglasses for a long time," she said in a statement about the collaborative collection. "I'm so excited to create my very own collection and share my love for the brand with my fans."