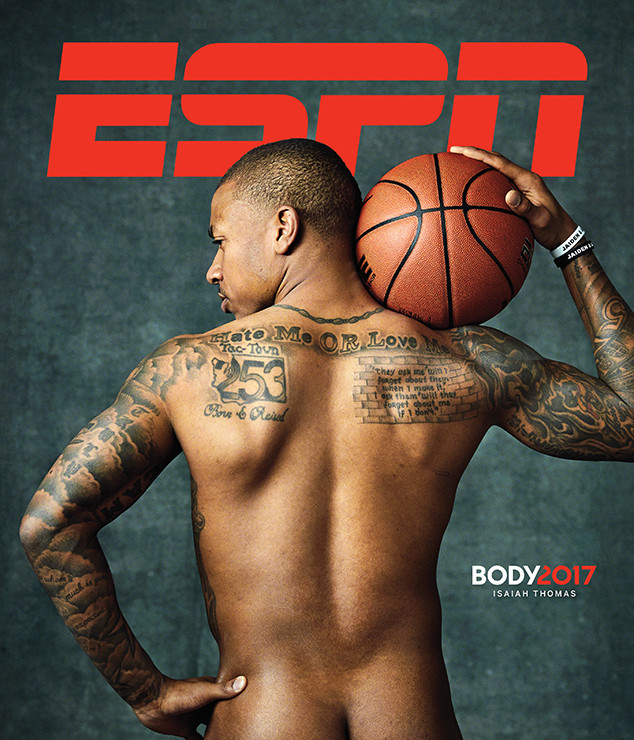 ESPN The Magazine
Isaiah Thomas is stripping down!
The Boston Celtics star is featured in ESPN The Magazine's ninth edition of The Body Issue for which he not only bared his booty, but also opened up about his personal struggle with his height as an NBA player.
Measuring at 5'9" (on a good day, he jokes), Thomas feels he's never really been given a fair opportunity, and therefore, he's always had to work a little harder.
"I mean, the things that I'm doing—if I were 6'5" or 6'6"—it would be magnified even more, talked about even more. And that's how it's been my whole career—my whole life," he told the publication. "I've never been given a fair shake, even to this day."